Campus Support Services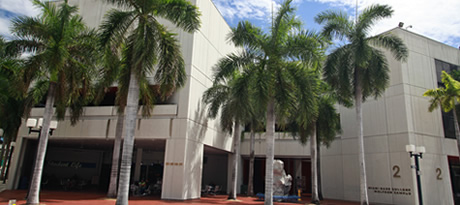 Campus Support Services is in charge of the areas listed below with a goal of providing excellent and prompt service. We strive for increased departmental productivity through improved efficiency and cost containment. We are committed to making a positive contribution to the total academic experience and to the growth and development of Miami Dade College and its programs.
The Campus Support Services Department also coordinates with District Plant Maintenance Department for general repairs to the Campus including, but not limited to, plumbing, electrical, air conditioning, painting, carpentry, signs, key duplication, landscaping, grounds, etc.
The mission of the Campus Services Department is to provide a clean and safe learning environment for students, faculty, and staff.
The following areas are under the Campus Support Services Department: