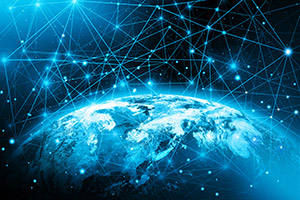 EnTec provides its students with unmatched opportunity and access to in-demand and exciting careers. The fields of technology and engineering, although sometimes not obvious, touch our lives at nearly every moment of the day.
We teach our students to harness the power that these fields provide through hands-on training from our world-class faculty.
Our vision is to provide passionate individuals with unmatched opportunity and local access to an outstanding curriculum and a world-class faculty within the information technology and engineering fields. Our programs are strategically formulated to exceed the critical demands of the high-technology marketplace, providing our students with a wide variety of options for success in the 21st century.
Our Students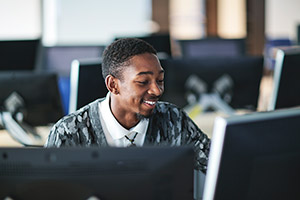 Our students are passionate, bright and technologically savvy with a keen sense of creativity. Through our programs and curricula, they learn to adapt their skills to design and apply creative solutions to real-world needs.
While attending EnTec, our students regularly compete against each other and other students in South Florida to showcase their skills and expertise. They are also afforded opportunities to visit our industry leaders to see how their education directly applies to industry, allowing them networking opportunities with our industry partners for possible future employment.
As our students graduate and move into the field, they find in-demand careers with companies and organizations such as Florida Power & Light, Florida Space Grant Consortium, Federal Aviation Administration, Black & Decker and more.
To begin your journey in the exciting fields of engineering and technology contact us today.