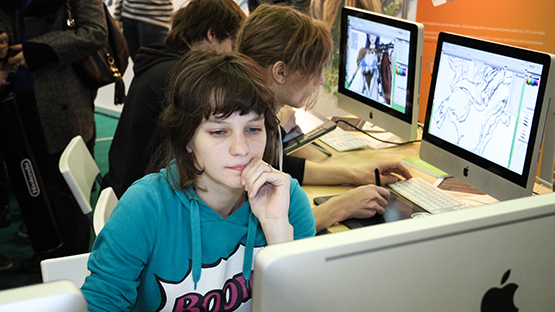 Program Overview
People everywhere talk about the special effects seen in movies, TV shows and commercials. Animation has gone high-tech and MDC prepares students for exciting careers in special FX, game development, and product design and visualization.
Computer animation students learn to use state-of-the-art 3D animation software that is instrumental in creating today's most popular animated feature films.
Program Details
This is a pathway program. The AA degree pathway is designed to prepare students to transfer to four-year institutions by providing them with the necessary general education credits and elective courses. Earning an Associate of Arts (AA) degree at MDC guarantees admission into one of the state's public universities where students can complete a bachelor's degree. An advisor will work with you to determine which elective courses will lay the best foundation for your selected major and continued studies.
Areas of study in this program include:
Drawing
Adobe Illustrator
Adobe Photoshop
Computer Animation
Streaming Media Creation
Career Prospects
Multimedia artists and computer animation artists work, in motion picture and television studios, advertising agencies and design studios, software publishers, computer systems design firms and even on their own as freelance artists. Students who pursue studies in this field may find employment in:
3D Modeling
Animation
3D Graphic Design and Illustration
Animation Dynamics
Program Location