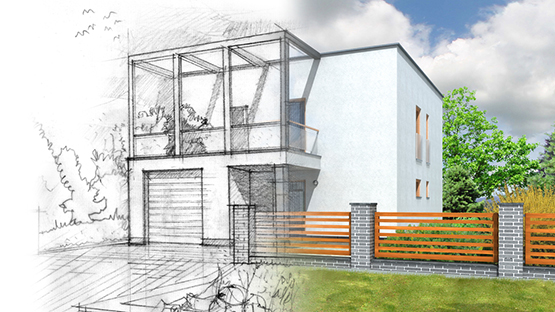 Program Overview
This degree is designed to provide students with practical, hands-on training to acquire the skills necessary to obtain employment in the highly competitive field of Architecture. Students will learn to use the latest technologies in state-of-the-art facilities, giving them the knowledge and experience they need to successfully achieve their academic goals and professional aspirations.

Also available, an Associates in Arts and Associates in Science degree in Interior Design, and a College Credit Certificate in Building Construction.
Program Details
Open access to all, rigorous work and commitment expected once a student is engaged in this program of study. Students who graduate from this program go on to attend some of the most prestigious schools in the country. Our students often perform better upon transfer than native students who began as freshman.
Areas of study include:
Architectural Drawing
Architectural Design
3-D Building Modeling
Computer Aided Drafting
Environmental Technology
Digital Imaging
Co-op Work Experience
Theory of Architecture
Building Assembly Modeling
Electronic Photoshop
Career Prospects
This program provides initial preparation for employment in a number of positions such as:
Architectural Drafter
Civil Engineer
Construction Manager
Landscape Architect
Program Location
This program is offered at Miami Dade College's: