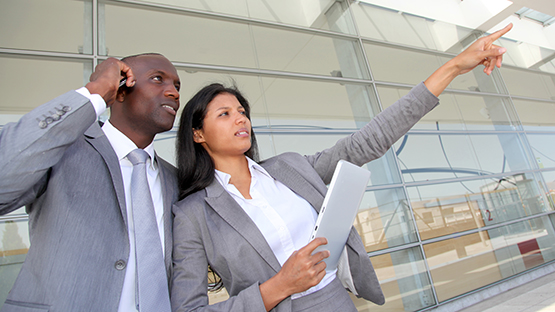 Program Overview
Air traffic controllers are aviation specialists who ensure the safety of more than 60 million aircraft annually across 30.2 million square miles of airspace. They are stationed in air traffic control towers (ATCT) that focus on TRACON, terminal radar approach control, and air route traffic control facilities (ARTCC). As one of the highest paying jobs in the nation, competition is high but opportunity is within reach at MDC's School of Aviation, where students have the ability to specialize in one of the following major concentrations: Aviation Administration, Aviation Maintenance Management, and Professional Pilot Technology.
Program Details
Students can take courses in one of several different formats: traditionally, blended, or online. The traditional, in-class style of learning involves a standard classroom and teacher. The blended format is an integration of in-class and on-line learning. And our on-line courses are completely virtual, though students are always welcome to contact professors via e-mail, phone, or in-person, if they have any questions.
Courses can be taken as credit or noncredit hours. Those who enroll in one of the School's degree-seeking programs or certificates can start in either fall, spring, or summer term. Students can earn their certificate or A.S degree. Topics of study include:
Aviation Laws and Regulations
Industry Operations
Flight Operations
Airline Marketing
Career Prospects
Upon graduation, students will be able to formulate strategies attending to issues in administration and maintenance, logistics, and management. Students will be exposed to global and historical perspectives regarding the field of aviation and transportation and logistics. They will demonstrate competencies in the areas of industry operations, governmental laws and regulations, and organizational procedures.
Pilot
Transportation Manager
Logistician
Storage and Distribution Manager
Transportation Manager
Air Traffic Controller
Airfield Operation Specialist
Program Location