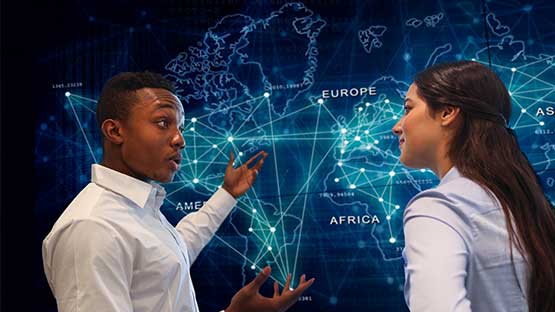 Program Overview
The Computer Crime Investigation Associate in Science degree is designed to fill a growing need for information security specialists. This program offers a sequence of courses that provides coherent and rigorous content aligned with challenging academic standards and relevant technical knowledge. Students are taught the skills needed to prepare for further education and employment within the career cluster of Law, Public Safety and Security.
This degree is designed to attract participants from the public safety industry throughout the State of Florida, the United States and abroad. The diversity of MDC's, School of Justice helps creates an atmosphere where participants have the opportunity to learn from and share ideas with other professionals.
This interchange enhances the participant's skills in the art of cooperation, negotiation, compromise, and consensus. The program is designed to make certain that participants leave having established a network that will provide a resource from which they can seek assistance for organizational problems.

Program Details
The A.S. degree is designed for students who are looking for immediate entry into a career upon graduation. Most discipline courses directly relate to the identified career area. The remaining courses are comprised of general education courses.
A wide-range of classroom and hands-on training provide the student with the knowledge to:
Acquire, validate, extract, analyze and report upon digital evidence
Be conversant with multiple digital devices including, but not limited to: computers, personal digital assistants, cameras, cell phones, iPods, removable flash media;
Comprehend the process for digital evidence to be admissible in a court of law
Comprehend the "Chain of Custody" process
Understand the Federal Rules of Evidence with regard to the search and seizure of digital evidence
Be knowledgeable about the physical handling of digital devices
Create understandable and accurate reports
Career Prospects
Students who pursue this course of study may be employed in job roles such as:
Digital Forensic Analyst
Cyber Threat Investigator
Security Analyst
Computer Forensic Examiners
Program Location