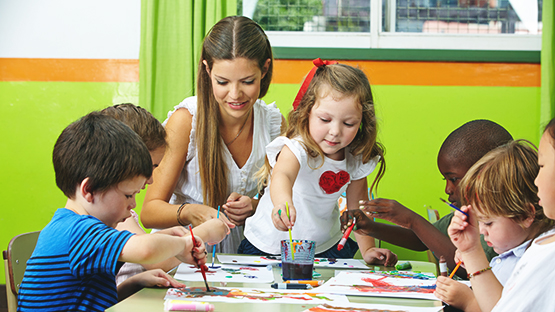 Program Overview
As recently reported by major news outlets, Florida is facing serious teacher shortages in nearly all school districts across the state. Shortages now also extend to elementary education, which had historically been the easiest jobs to fill. School districts are ramping up recruitment efforts to meet their growing needs. The likelihood of immediate employment upon graduation is high and your degree from MDC's state-approved teacher education program will put you at a great advantage.
The Early Childhood Education (ECE) department of the School of Education will prepare you to successfully guide and teach young children during their most critical periods of mental, social, and emotional development. Hallmarks of the program include extensive clinical experience that bridges theory and practice, research-based best practices and dedicated faculty.
Our programs are designed with the working student in mind. 
Program Details
MDC's Bachelor of Science in Early Childhood Education (BS-ECE), is a state-approved teacher education program leading to:
A State of Florida professional teacher certification in Birth to Age 4 and Age 3 to Grade 3.
Three endorsements: English for Speakers of Other Languages (ESOL), Prekindergarten Disabilities, and Reading.
A degree program that satisfies all Head Start mandates.
Most Early Childhood Education courses require field experience and a Level II background check.
Career Prospects
The U.S. Department of Education projects a shortage of skilled teachers in the coming years. Graduates of this program will be extremely well positioned for employment in the field, whether in the state of Florida or nationwide. This degree leads to multiple teaching opportunities in Early Childhood Centers and public/private schools.
Nearly 100% of our graduates find employment in the field.