Overview
The EDGE (Empowered Dreams Gain Economic mobility) program at Miami Dade College is designed to help students obtain the tools they need to join the workforce in a high-demand, high-wage field.
Enrolled students will be supported to ensure they are taking courses that prepare them for the jobs of tomorrow, while responding to the needs of employers in our community. Through this program, students will receive tuition assistance, mentorship opportunities, access to internships, and dedicated advisors who will help them navigate the college experience. They will also work with MDC Works, our career studio, to enhance their resumes, conduct mock interviews, apply for jobs and, ultimately, find employment.
This program is designed to help students obtain a job upon graduation. Those applying for this scholarship opportunity should bear in mind that they will be expected to use their degree to seek employment upon graduation.
The EDGE scholarship covers
Duration: up to 60 credits toward the completion of a Workforce program (AS, CCC, Advanced Technical Certificate, APPR) whichever comes first, or Non-credit Industry credential program.
In-state tuition rate is available to cover tuition and fees
Assistance for Books; cover up to $1,000 (depending on need)
On the job training experiences
Learn Critical Skills from our MDC Works Career Studio
Our partnership with MDC Works Career Studio allows you to:
Enhance your resume
Conduct mock interviews
Apply for internships
find employment
Available professional development resources
Consultations with our MDC Works Career Coaches
Who is Eligible?
High School graduates who have earned a standard high school diploma, GED, or home school diploma with a 2.5 GPA or higher
New or returning students (returning to college after separation for a year or more) with a college GPA of 2.5 or higher
Declared major in a high wage, high demand workforce program.
Eligible Workforce Programs
Eligibility Criteria (Continued)
Standard high school diploma, GED, or home school diploma (Students obtaining a standard high school diploma through Florida Virtual School will be accepted if they reside in Miami-Dade County).
Must have a cumulative high school weighted GPA of 2.5 or above. Students without a GPA on their transcripts (e.g., home schooled) must earn the diploma during and meet minimum test scores
Must be admitted to MDC and registered for 9 or more credits for the Fall or Spring semesters (Including Summer term)
Provide evidence of completing the Free Application for Federal Student Aid (FAFSA). If you are unable to complete a FAFSA application, please complete the Expected Family Contribution Calculator. Email the results to your campus Financial Aid office.
You must prove College Readiness by meeting one of the two criteria listed below:
Option 1: Achieve minimum test scores on approved standardized tests. Any combination of the highest available scores is used in determining your readiness in a skill area. Scores within a two-year period of the test date are considered valid for eligibility purposes. Expired scores will not be used.
Option 2: Have a cumulative high school weighted GPA of 2.5 or greater.
Maintaining Eligibility (Commitment & Expectations)
Students admitted in the EDGE program will need to maintain program eligibility requirements to sustain their scholarship. These requirements include:
Satisfactory progress toward degree and a cumulative GPA of 3.00 (or higher) by the end of each semester
Enrollment each term of degree with a minimum of 12 credits (Must be full-time Student)
Annual completion of the Free Application for Federal Student Aid (FAFSA).
Complete their chosen program within two years (or less if CCC)
Participate in MDC Works sponsored activities and take advantage of other certification and training opportunities as they come up
It is expected for EDGE Scholars to attend and complete a minimum of (4) MDC Learning Resources Workshops (per semester) during their time in the program.
EDGE's Sponsors, Bank of America, and The PepsiCo Foundation, expect EDGE Scholars to attend and participate in their own Career Development Workshops as well.
EDGE Scholarship
Deadline: 3 weeks before each term.
View academic calendar.
Apply for the EDGE Scholarship
Contact Information
Students having challenges showing or meeting college readiness requirements should contact:
Simon Zenck
EDGE Grant Coordinator
Ph: 305-237-9676
Email: szenck@mdc.edu
EDGE Sponsors
This opportunity is made possible through financial support from Bank of America and PepsiCo Foundation.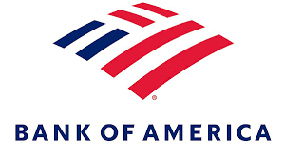 ---