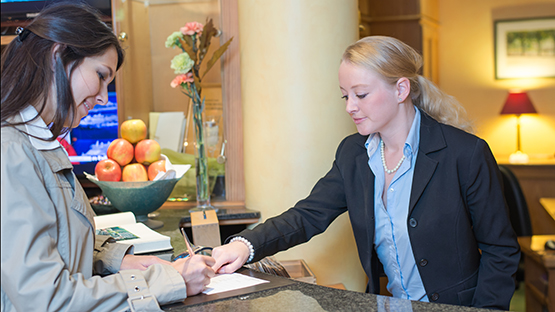 Program Overview
MDC will help you acquire the practical and theoretical foundation needed to work in the exciting world of hospitality. Located in the heart of South Florida's booming tourism industry, Miami Dade College will provide you with hands-on opportunities and classroom theory you need to embark on a career in this industry.
Program Details
This is a pathway program. The AA degree pathway is designed to prepare students to transfer to four-year institutions by providing them with the necessary general education credits and elective courses. Earning an Associate of Arts (AA) degree at MDC guarantees admission into one of the state's 11 universities where students can complete a four-year Bachelor's degree. An advisor will work with you to determine which elective courses will lay the best foundation for your selected major and continued studies in this field.
Career Prospects
Miami Dade College can leverage a wide network of relationships with hotels, restaurants and cruise lines, to provide hands-on opportunities that will prepare graduates for success in the hospitality industry. The college also has a broad network of programs and partnerships with fellow schools and businesses around the country. Students have the opportunity to travel and study both in the United States and abroad.
While attending school, there are special opportunities to participate in our Stagiaire program. This program provides students with valuable hands-on experience by putting them to work at actual events such as the South Beach Food and Wine Festival, the Miami Book Fair, Miami International Film Festival, and other high profile events. Students also have the option to obtain real world experience at our award winning Tuyo restaurant. 
This field of study leads to employment in a number of hospitality-related positions including:
Catering Sales Manager
Concierge
Director of Hotel Operations
Banquet Manager
Program Location