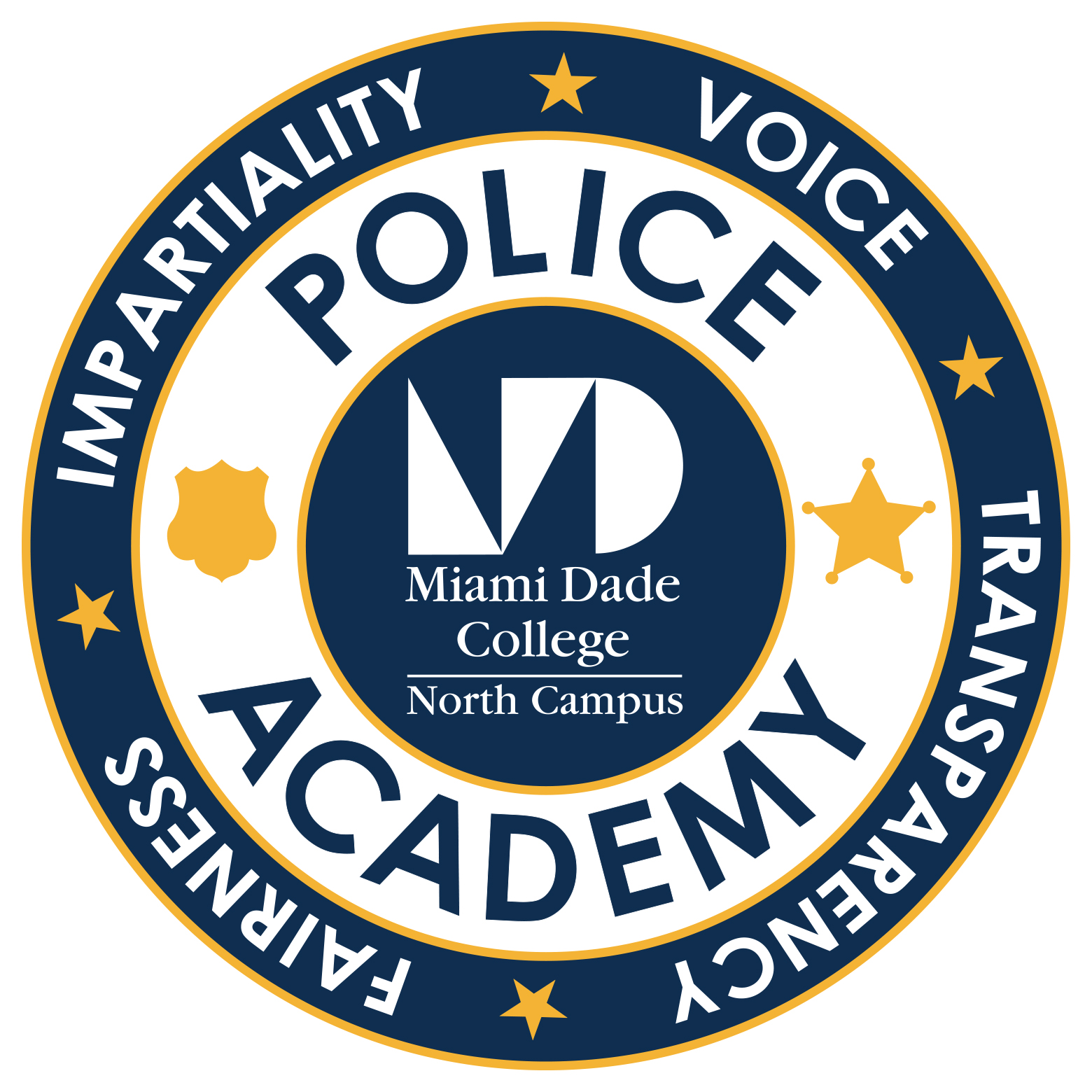 Program Overview
The Florida Law Enforcement Academy Career Technical Certificate prepares students for certification as police officers in the state of Florida. There is a full time and part-time Basic Law Enforcement Academy. The full-time academy runs for approximately six months, Monday - Friday, 8:00 AM to 5:00 PM. The part-time academy runs for approximately nine months - Monday to Friday from 6:00 PM to 10:00 PM. Class hours do change during the training to achieve certain objectives. The cost for both programs is the same. Note: Applicants are scheduled for training at the discretion of the School of Justice Staff.
To have all your questions answered it is recommended that you attend Virtual Orientation the first or third Tuesday of every month at 6:00 pm. Call 305-237-1400 so you can be sent the link to attend.
This program is offered at the School of Justice only. All criminal justice standards and training, as well as department of education and local standards will be met.
Program Details
The program emphasizes practical applications and competency-based performance.
Basic Law Enforcement Academy Minimum Requirements
Submit a completed Personal History Questionnaire (found inside the Orientation Packet). Application fee and photo required
Be at least 19 years of age and a United States citizen
Have a high school diploma or equivalent (official transcript must be submitted)
Be of good moral character as defined by 11B-27.0011 of the Florida Administrative Code.
Have not been convicted of any felony including a "withholding of adjudication" nor convicted of a misdemeanor involving perjury or false statement. Any and all arrests will be reviewed by the School of Justice
Have a valid State of Florida Driver's License and no more than 4 moving violations within the past 36months; No Driver's License suspensions within the past 5 years; No conviction of D.U.I. including a "No Contest Plea" within the past 10 years; and No convictions for reckless driving, fleeing, or leaving the scene of an accident
Submit to a Computer Voice Stress Analyzer (CVSA); i.e. "lie detector"
Submit to a physical abilities test
Submit to a psychological battery assessment
Submit to a physical examination, including screening for illegal substances by a licensed physician(Refer to page 13)
Submit to a criminal history verification. The criminal history verification may include records checked by the F.B.I.
Submit a credit history with credit score for the previous six (6) month period
Career Prospects
Graduates are eligible for employment with any law enforcement agency in the state upon graduation from the program and successful completion of the State Certification Exam.
Program Location