---
Cultural Spotlight
FCLA brings Spanish authors to Miami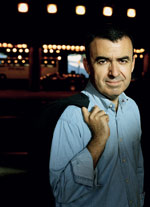 Lorenzo Silva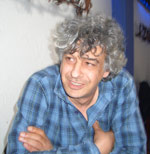 Carlos Castán
Sixty-seven percent of students at Miami Dade College are Hispanic, making the College a perfect venue for presentations by eight visiting authors from the America Reads Spanish program.
This spring, MDC's Florida Center for the Literary Arts will present four seminars in Spanish at the Centro Cultural Español. The seminars are designed to increase the usage and reading of Spanish-language materials through libraries, schools and bookstores and will bring best-selling Spanish authors to Miami to share their works and writing experiences with the public.
America Reads Spanish is a project coordinated by the Spanish Authors in America program and the New York-based Instituto Cervantes. Events are sponsored by Spain's Ministry of Culture, New York Public Library and Spanish Association of Publishers Guild.
Author Lorenzo Silva and Carlos Castán launched the South Florida program. Silva, who is from Madrid, is the recipient of the 1998 Ojo Crítico, 2000 Nadal and 2004 Primavera awards. He writes essays, travel pieces, children's and young adult literature and has been active in the usage of the Internet as a platform for literary creation, through activities such as the writing of 2001's La isla del fin de la suerte, an interactive novel. Castán works as a professor in Madrid and is the author of Sólo de lo perdido, Museo de la soledad and Frío de vivir.
The America Reads Spanish program will also present Rafael Abalos and Juan Bonilla (April 20); Antonio Soler and Clara Sánchez (May 4); and Manuel Rivas and Rafael Chirbes (June 15).
For information, call 305-237-3126.
— Staff Report
More Cultural Spotlight Articles