COVERSTORY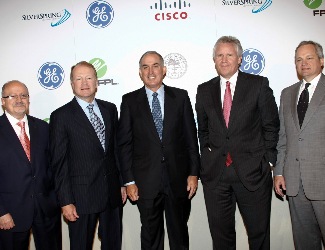 Continuing a nearly 50-year tradition of meeting workforce needs, the College joined with the city of Miami and its partners to launch a multimillion dollar energy initiative that will tap into federal economic stimulus funds to spur investment in "smart grid" technology and renewable energy sources over the next two years.
Dr. Eduardo J. Padrón with the First Lady and the President, Michelle and Barack Obama.
Spanish Queen Sofia and King Juan Carlos greet MDC President Dr. Eduardo J. Padrón on their Miami visit.
Peter Matthiessen read from Shadow Country at the 2008 Miami Book Fair International. The book won the 2008 National Book Award.
MDC Chief Information Officer Robert Calabrese and MDC President Eduardo J. Padrón gave Dr. Jill Biden, the vice president's wife, and Secretary of Education Arne Duncan a tour of the computer learning labs.
FEATURES