---
COVERSTORY
Stars Align for Outstanding Fair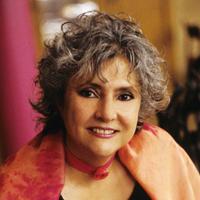 Laura Esquivel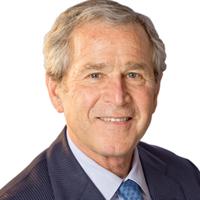 George W. Bush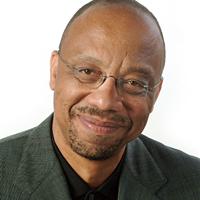 Eugene Robinson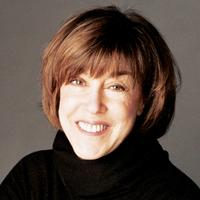 Nora Ephron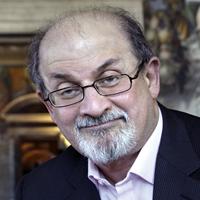 Salman Rushdie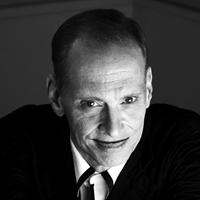 John Waters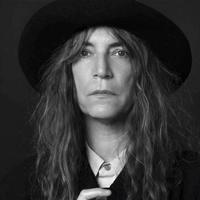 Patti Smith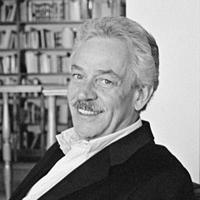 Gonzalo Celorio
For eight days packed full of literary delight, 350 world-renowned authors, more than 200 exhibitors and hundreds of thousands of book lovers will fill the streets of downtown Miami at Miami Dade College's Wolfson Campus for Miami Book Fair International (MBFI).
Praised by Vogue Magazine in Paris for having "no equal in the country for size, bilingualism or sheer fun" and the Los Angeles Times Book Review for being the "paragon of what a city that loves books ought to be like," the Book Fair this year offers more than ever.
Running Nov. 14 through Nov. 21, the Inaugural Afternoon will feature former U.S. President George W. Bush, presenting his memoir Decision Points.
From there, the offerings just grow. The most buzzed-about novelist of 2010, a punk-rock icon and the popular Kids Comic Con! are just a few of the highlights of what has been America's finest literary gathering for the past 27 years.
"In addition to Book Fair classics, we always find a new way to honor literature and literary culture," said Alina Interián, executive director of the Florida Center for the Literary Arts, the Miami Dade College department that organizes the event. "This year we are celebrating everything Mexican, but especially the literature and writers of Mexico."
In celebration of Mexico's two defining anniversaries – the centennial of the revolution and the bicentennial of its independence – the Fair is partnering with the Division of External Affairs of the Mexican government, the National Council for the Arts and Culture in Mexico, the Mexican Consulate and the Mexican Cultural Institute in Miami to bring a splendid sampling of Mexican arts of all types to the Fair.
Mexican literature will be richly represented, with a long list of Mexican authors participating in the Fair, including Laura Esquivel, Gonzalo Celorio, Rosa Beltrán and Dagoberto Gilb.
"The Book Fair also has plenty of glamour," Interián said.
Great Authors Abound
The Evenings With series will feature beloved film directors/screenwriters Nora Ephron and John Waters. The weeklong series closes Friday with a performance by punk-rock poet and artist

Patti Smith. In between, Washington Post columnist Eugene Robinson will discuss race in America, and world-renowned Harvard
biologist E.O. Wilson will read from his fiction debut, Anthill, and engage in discussion with his editor at W.W. Norton and Co., Robert Weil.
On the weekend, more than 300 authors will participate in back-to-back presentations – a hallmark of the Miami Book Fair International. Many will lend it literary gravitas, such as novelist Jonathan Franzen, who was featured on the cover of Time magazine this summer with the publication of Freedom: A Novel; poet and Princeton professor, C.K. Williams; Yale history and religion scholar Carlos Eire, winner of the National Book Award for his memoir of leaving Cuba as a child; and journalist Joe Sacco, who, with Footnotes in Gaza, returns to the subject matter that won him the American Book Award, the Israeli-Palestinian conflict.
Just as the Evenings With will shine with celebrity authors, the weekend portion of the Festival of Authors also will glitter with many great names. The Fair will present husband-and-wife authors and screenwriters Dave Eggers and Vendela Vida; Nick Zinner, a third of the popular alt-rock band, The Yeah Yeah Yeahs; and Meghan McCain, daughter of 2008 presidential candidate John McCain and author of the hit blog, McCainBlogette.com.
Children's Alley, a Fair classic, links reading to other creative activities to promote literacy. This year, Wonder Pets make their Fair debut. And what is quickly becoming a Fair classic – the Kids Comic Con! – returns with worshops teaching kids how to make comics. A New York City favorite, Kids Comic Con! offers a packed schedule featuring comics and graphic novel creators with teaching experience who emphasize how to tell stories in words and pictures.
Depth and Breadth
"There is such depth to the programming this year," Interián said. The School of Comics, for example, is a program for educators on the pedagogy of using graphic novels in the classroom to entice reluctant readers and maintain the interest of more advanced students. Student Literary Encounters, another perennial favorite, will send authors to public schools and then also bus in thousands of children for special presentations on Friday, colloquially known as "Kid's Day," which is also the opening day of the Street Fair. This year, like last year, visiting school children will receive free books thanks to the support of Publix Super Markets Charities and Peacock Foundation, Inc.
But there's also just plain, celebratory fun, including a Fairgoer favorite on that went on hiatus last year – The Rockbottom Remainders in concert!
For more about the Fair, and a list of authors and presentation times, visit www.miamibookfair.com.
— Staff report