---
COVERSTORY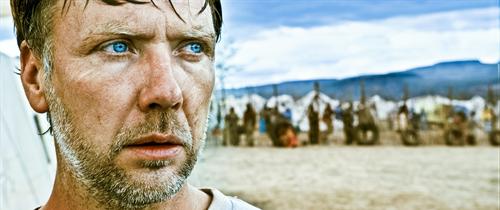 International Film Festival a Feast for Movie Lovers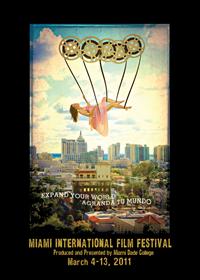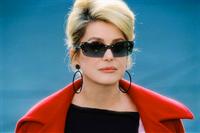 Catherine Deneuve will star with Gerard Depardieu in "Potiche" during the 2011 Miami International Film Festival.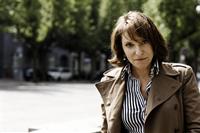 Filmmaker Susanne Bier (photo by Robin Skjoldborg)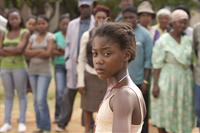 "Life, Above All"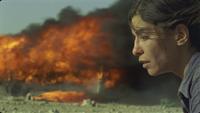 "Incendies"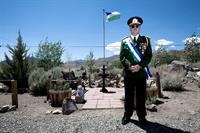 "How to Start Your Own Country"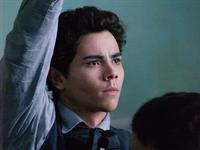 "Martí, el ojo del canario"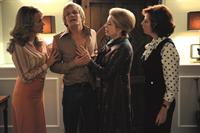 "Potiche"
Offering more than 100 films from 40 countries, the 28th edition of the Miami International Film Festival (MIFF) will be, in many ways, a feast of firsts. Presented by Miami Dade College on March 4-13, MIFF will showcase a bevy of premieres, painting the town red with a series of exciting, exclusive parties.
Debuting this year is Jaie Laplante, MIFF's new director. A former screenwriter, script supervisor and actor inspired by the likes of Pedro Almodóvar and Gus Van Sant, Laplante complements his creative background with business acumen developed from years of experience as an associate director of the South Beach Wine & Food Festival and co-director and manager of the Miami Gay & Lesbian Film Festival.
Laplante plans to expand the local and international renown of the already acclaimed Festival. "I want MIFF to be known as the place where business gets done," Laplante said. "I envision it as a venue that will capture the attention, focus and imagination of the industry."
Doing just that, the Festival will kick off with a MIFF first: an animated film on opening night. Chico & Rita, by Academy Award-winning Spanish director Fernando Trueba and renowned artist Javier Mariscal, is a musical love story set in 1940s Havana and 1950s New York City to the sultry musical arrangements of legendary Cuban musician Bebo Valdés. This will be Trueba's ninth film at MIFF; his 1994 opening night Belle époque won an Oscar later that year for Best Foreign Language Film.
Awards Night will close the Festival with the Canadian film Incendies (2010), from director Denis Villeneuve, whose many works include Maelström (2000) and Polytechnique (2009).
Adapted from Wajdi Mouawad's play, Incendies tells the journey of twins Jeanne and Simon who search for clues to their ancestral past in the Middle East. Canada's official entry for Best Foreign Language Film in the 83rd Academy Awards, this film premiered at the 67th Venice -International Film Festival last year.
The 2011 MIFF Career Achievement Tribute will honor Danish filmmaker and 2011 Golden Globe winner Susanne Bier and feature the Florida premiere of In a Better World, Denmark's Academy Awards' Best Foreign Language Film entry. Known for Brothers (2004) and the Oscar-nominated After the Wedding (2007), this director, producer and screenwriter is blazing a trail for women filmmakers worldwide.
A highlight of the Gusman Galas will be the North American premiere of Martí, el ojo del Canario (2010), exploring the formative years of the 19th century Cuban independence fighter and national hero through the lavish visuals of Cuban director Fernando Pérez. In addition, José Padhila will screen Elite Squad II, his Brazilian box-office record-breaking sequel to 2008's Elite Squad.
Competing on a Global Scale
MIFF's World Competition will include the world premiere of 818 (2010), Robert Lee King's biting satire about how celebrities literally get away with murder. Entries from countries such as Iraq, Serbia, China and Egypt, among others, will compete for the $20,000 award, which is sponsored by the John S. and James L. Knight Foundation.
In the Ibero-American Competition, Colombian director Carlos Moreno returns to MIFF for a third time with Todos tus muertos, which premiered in the 2011 Sundance Film Festival. From Argentina come two films: The Invisible Eye (La mirada invisible) and Water and Salt (Agua y sal). Directed by Diego Lerman and part of the Festival's Encuentros program, The Invisible Eye debuted at the 2010 Cannes Film Festival and is now making its U.S. premiere. Water and Salt, written and directed by Alejo Taube, is also making its U.S. premiere at MIFF. And marking the first time a film from the Dominican Republic will premiere in MIFF's Ibero-American Competition is Jean Gentil (2010), directed by Israel Cárdenas and Laura Amelia Guzmán.
Documentary standouts at MIFF will include Liz Garbus' Bobby Fischer Against the World (2011) and Jody Shapiro's irreverent How to Start Your Own Country, a look at micro-nations and the New Free State of Caroline, founded by Tampa's eccentric performance artist Gregory Green, who will attend the screening.
First Impressions
Cinema 360°, featuring extraordinary works from accomplished and emerging filmmakers, will feature Patricio Guzmán's Nostalgia for the Light (Nostalgia de la luz), the latest from this master Chilean documentarian. By way of Argentina and Uruguay comes the comedy Norberto's Deadline (Norberto apenas tarde), Daniel Hendler's directing debut. French cinema icons Catherine Deneuve and Gerard Depardieu will delight audiences in the battle-of-the-sexes comedy Potiche. And MIFF filmgoers will be among the first in the United States to see Oliver Schmitz's mother-daughter love story Life, Above All, South Africa's entry for the 2011 Oscar race for Best Foreign Language Film.
Much like its host city, the Miami International Film Festival flirts with the provocative in its Cutting the Edge section of the program, which will include the hauntingly moving Belgian film Little Baby Jesus of Flandr (2010), performed by a cast of actors with Down syndrome.
Under Laplante's direction, MIFF's future is looking stellar.
"My mission at MIFF is to make sure we are able to secure the most important films and the most important projects not just for now, but for many years to come," he said.
For tickets and showtimes, visit www.miamifilmfestival.com
— HP