---
COVERSTORY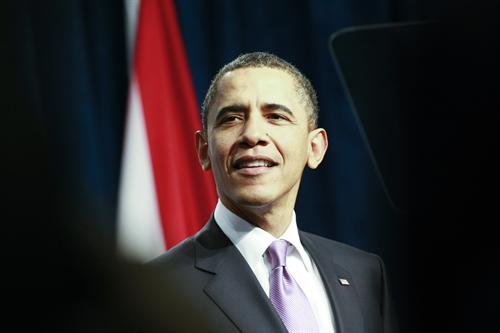 Obama to Address MDC Graduates
More than 3,000 Miami Dade College (MDC) graduates will hear from the 44th President of the United States of America on April 29 at the James L. Knight International Center in downtown Miami when President Barack Obama delivers the commencement address for the spring graduation ceremony of the North Campus. The Commander-in-Chief's participation in an MDC commencement ceremony continues the College's longstanding tradition of hosting world leaders, renowned speakers and top thinkers at graduation, including former U.S. Presidents George W. Bush in 2007 and Bill Clinton in 2010.
"We are extremely pleased to have President Obama address our graduates as he has made college access and completion a central focus of his administration," said Dr. Eduardo J. Padrón, MDC's president.
A global college with students from 182 countries, Miami Dade College is the nation's largest institution of higher education with an enrollment of more than 174,000 students. In fact, 1.7 million people have attended MDC since it opened its doors in 1960, and this spring 14,000 students will graduate. MDC graduates more Hispanics and African Americans than any other higher education institution in the nation. The College's seven campuses and outreach centers offer more than 300 degree programs including several baccalaureate degrees. MDC is also renowned for its rich cultural life and is home of the Miami Book Fair International, Miami International Film Festival, the Cultura del Lobo performing arts series, the National Historic Landmark Freedom Tower, and a large art gallery and theater system.