---
Making Their Mark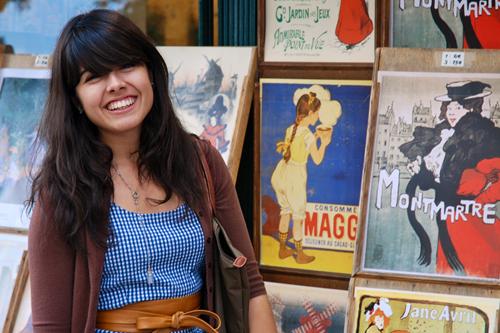 MDC Prepared Her for Stellar Career
Nicole Cabrera is reaching for the stars – literally.
The former MDC Honors College student earned a bachelor's degree in physics from Georgia Tech and is now in the doctoral program at Georgia State, studying astronomy.
"My ultimate goal is to become a university professor and researcher," said Cabrera, who has another four-plus years of work before she earns the doctorate. "I enjoy teaching, and I also love doing research, looking for planets that are not in our solar system."
A native of Santiago, Chile, Cabrera came to MDC from Miami's Coral Park High School.
Refining Her Talents
"I was a good student in high school, but I wasn't as focused as I should have been," Cabrera said. "MDC's Honors College really taught me how to remain focused because you have to have a high GPA to stay in the program."
Cabrera said she appreciated the well-rounded education the Honors College provided.
"At Georgia Tech, it was more centered on academics, which is not a bad thing," Cabrera explained. "But at the Honors College, they are interested in the total educational experience, including arts and culture."
Celestial Internships
Cabrera, who completed a research internship in Hawaii in 2008 and another in 2009 at the National Solar Observatory in New Mexico, said the Honors College prepared her well.
"They spent a lot of time helping us with the application process, teaching us how to improve our résumés and secure recommendation letters," she said. "The Honors College instilled in me the competitiveness that I needed to apply to top colleges."
— WV
More Making Their Mark Articles