---
Making Their Mark
Hall of Fame a New Beginning for Winning Coach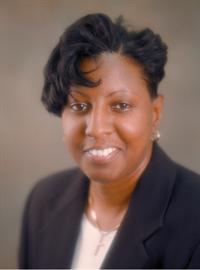 Susan Summons
Miami Dade College women's basketball coach Susan Summons was inducted recently into the Florida Community College Activities Association's Hall of Fame.
Although entering the Hall of Fame is often the culmination of someone's life work, Summons views it simply as a new starting point.
"It's not the end," said Summons, in her 26th year as MDC's coach. "It's just the beginning."
And with Summons, you can believe it. She has numerous projects going on in addition to coaching and teaching at Miami Dade College.
In the fall, she was among 25 individuals honored by the Institute for International Sport and the World Youth Peace Summit at its historical Ambassadors of Peace Dinner in Connecticut. On May 21, she will give a motivational speech during a "Peace Walk" in South Florida.
Summons also plans to write a book and dreams of being a commentator on a Miami Heat basketball game.
Of course, even with all she does and all she has accomplished, the Hall of Fame honor still resonates.
"When your state recognizes your service to your community and to your institution, it's a tremendous honor," Summons said. "My goal is to continue to touch the lives of students. I want to continue to be an effective teacher and help students reach their potential and become graduates of Miami Dade College."
— WV
More Making Their Mark Articles