---
Cultural Spotlight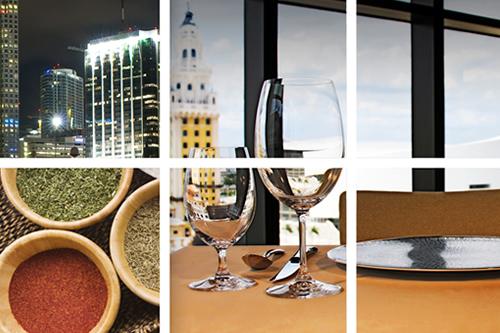 Fusion Cooking Founder to Head MCI Restaurant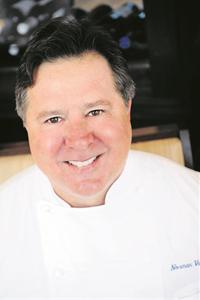 Chef Norman Van Aken
Fresh thinking triumphs at MDC's Miami Culinary Institute (MCI) as the final key ingredient has been added to its breakthrough recipe for culinary excellence. New World Cuisine founder and acclaimed Chef Norman Van Aken recently became a vital addition to MCI's potent mix of stellar staff and revolutionary approach to ­culinary training as the Institute's new restaurant ­executive chef.
Already deeply involved with MCI, serving on its Chef's Council and teaching its signature Enthusiast classes, Chef Van Aken will now be responsible for managing the foodservice operations for the Institute's world-class restaurant – set to open this fall – as well as its café and catering services.
Under the guidance of Chef John Richards, director of the College's International Hospitality Center, Chef Van Aken will oversee all menu vision and development, mentoring and training of a world-class kitchen team, and infusion of the food culture innovation philosophy – which so permeates the curriculum – into the Institute's food operations. He will also strive to develop stronger relationships with other recognized chef leaders, organizations, farmers markets, growers and green-­sustainable food and energy providers to ensure groundbreaking eco-culinary practices at MCI.
Forward-Thinking Approach
"It's an honor and a privilege to join such a respected, forward-thinking institution," said Chef Van Aken. "More importantly, I will work with a great team of chefs and faculty to train the next generation of food innovators keeping Florida's food scene at the top."
A James Beard Foundation Award winner, the nation's most coveted honor for chefs which Time Magazine dubbed "the Oscars of the food world," Chef Van Aken is the founder and chef of Norman's at the Ritz-Carlton, Grande Lakes, Orlando. He is also the recipient of dozens of other culinary awards and honors, including having been officially recognized as one of the "Founders of the New American Cuisine" at Spain's Madrid Fusión event in 2006. He is also the only Floridian to be inducted into The James Beard "Who's Who" of Food and Beverage in America.
Author of several books, Chef Van Aken originally introduced the now ubiquitous term "Fusion Cooking," in a speech delivered in Santa Fe, N.M., in 1988, to describe his revolutionary blend of exotic flavors and influences that would eventually evolve into New World Cuisine, the gourmet celebration of Latin, Caribbean, Asian, African and American flavors for which he is known as the founding father.
This is precisely the sort of revolutionary thinking MCI aims to foment. As Miami's state-of-the-art home for culinary innovation and practical instruction under seasoned supervision, the Institute is already living up to its promise in a facility that is currently tracking Gold LEED certification.
Revolutionary Green Facilities
The eight-story MCI building at the College's Wolfson Campus is an architectural and engineering marvel that focuses on exceptional space utilization and generating a limited carbon footprint. It features general kitchen and baking labs, a food and beverage theater with global connectivity capabilities through the latest A/V technology, a first-floor café and bakery, and its gourmet restaurant, fittingly crowning the Institute's top floor and sure to enrich Miami's culinary profile when it opens its doors this fall under the leadership of new executive chef and culinary guru Chef Van Aken.
With a vast menu of programs and activities that will please both palate and mind, MCI is setting the table for food culture innovation in South Florida.
Visit www.miamidadeculinary.com to learn more.
— HP
More Cultural Spotlight Articles