---
Cultural Spotlight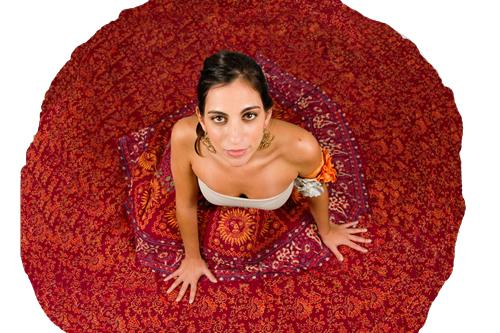 Cultura del Lobo Evolves Into MDC Live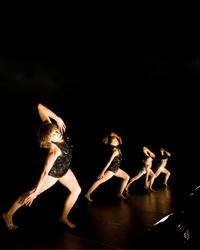 John Jasperse Company in "Truth, Revised Histories, Wishful Thinking and Flat Out Lies."
Arriving at its 20th anniversary with a proud legacy of bringing to South Florida unique live performances from around the world, MDC's Cultura del Lobo is crystallizing its vision for the future with a new name and programming designed to reflect a broader, more international spectrum in its acclaimed performance series: MDC Live – Performance Arts Series.
Ranked as one of the top five cultural programming series in the nation, Cultura del Lobo (Spanish for "Culture of the Wolf") originally played on the name of the downtown Wolfson Campus, where the adventurous series began. Initially, it served as a venue for progressive artists from Latin America and the Caribbean whose works would not otherwise be seen in South Florida. But that was 20 years ago. 
Let us introduce the act you've known for all these years…
Today South Florida is a mecca for internationalism, as is Miami Dade College, with its eight campuses and 174,000 students from more than 175 countries. Shining the spotlight on the increasingly global scope of its performances, the renowned series is no longer limited to Wolfson Campus nor exclusively Latin American and Caribbean artists. Cultura del Lobo, having evolved into one of the area's most appreciated live performance series, now takes on its new name, MDC Live, without a missing a beat. 
We hope you enjoy the show…
The first performer to grace MDC Live's stages this season will be Conor Lovett, who has been hailed as "the greatest living Beckett interpreter." He brings from Ireland his one-man theatrical adaptation of Samuel Beckett's First Love, an early novella from this influential 20th century writer.
With a plot theater critics applaud for showcasing the author's perversity, First Love captures Beckett's distinctive black humor, dexterously portrayed in Lovett's mesmerizing performance. First Love
opens Oct. 14, running for two consecutive nights at MDC's
Wolfson Auditorium.
In November, MDC Live offers a luminous foray into transcontinental entertainment with the South American rhythms and graceful sounds of Argentine songstress Sofía Rei Koutsovitis. The new year then begins with the long-awaited visit in January of one of Zimbabwe's foremost dancers, Nora Chipaumire, presenting two solo works: Black Swan and Chimurenga.
MDC Live's 2011-12 season continues with renowned jazz drummer Terri Lyne Carrington in February; Pig Iron Theatre Company with their OBIE Award-winning Chekov Lizardbrain in March; the electrifyingly innovative and influential John Jasperse Company in Truth, Revised Histories, Wishful Thinking and Flat Out Lies in April, and a surprise or two more in store.
What comes as no surprise is that MDC Live, in all its incarnations, will always deliver the best in performing arts entertainment from around the world to a stage near you.
— HP
More Cultural Spotlight Articles