---
Cultural Spotlight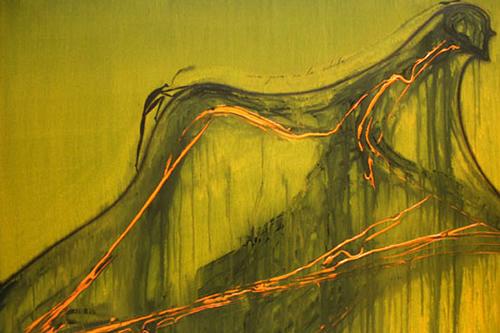 Cintas Fellows Collection Comes to MDC
Expanding its role as an arts center, Miami Dade College recently welcomed the renowned Cintas Fellows Collection, the world's largest collection of Cuban art outside of Cuba. This year MDC also will host several events showcasing works of finalists competing for the 2011-12 Cintas Foundation Fellowship in the Visual Arts, Music and Creative Writing.
The Cintas Fellows Collection, on extended loan to MDC by the Cintas Foundation, includes nearly 300 pieces by more than 200 artists of Cuban descent who have received prestigious Cintas Fellowships, awarded since 1963. 
Historic Pieces
The collection's wide-ranging paintings, prints, photographs, drawings, films, installation art and sculptures reflect the heterogeneous nature of Cuban artists. Spanning various generations, these artists have made significant aesthetic contributions to modern and contemporary art. Selections from the Cintas Fellows Collection will be on permanent display and open to the public for the first time at MDC's historic Freedom Tower under the auspices of the College's Art Gallery System.
"By exhibiting these works, MDC is giving a voice to the remarkable artists in the collection," said Cintas Foundation President Hortensia Sampedro. 
MDC Oversees Awards
MDC will also oversee the Cintas Foundation Fellowship Awards and host the awards exhibition, an honor that helped advance many artists' careers. Visual art finalists will be featured at an exhibition opening Oct. 27 at the
Freedom Tower.
Encouraging artistic expression and appreciation by offering grants to artists and making art available to the public, the Cintas Foundation was established with funds from the estate of the late Oscar B. Cintas, a former Cuban ambassador to the United States and a prominent industrialist and patron of the arts.
— HP
More Cultural Spotlight Articles