---
Features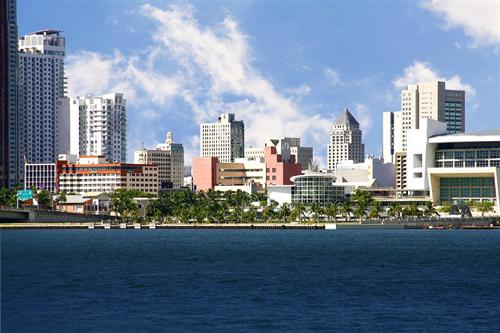 MDC: Best Place to Work, Again!
For the third year in a row, Miami Dade College has been named one of the nation's best colleges to work for, according to the 2011 survey by The Chronicle of Higher Education. In addition, for a second time, MDC made The Chronicle's distinguished Honor Roll, awarded to institutions that excel in a wide variety of categories. Other colleges earning that distinction included the University of Notre Dame, Duke University and Baylor University.
Making the honor roll is a particular point of pride for the College, said Iliana Castillo-Frick, MDC's vice provost for human resources.
"Our people – students, faculty and staff – that's what makes us a special institution," Castillo-Frick said.
MDC won honors in all four major categories this year: leadership, careers, compensation and the workplace. MDC also earned accolades in six vital areas: collaborative governance; professional and career development; job satisfaction; supervision/department chair relationships; diversity; and respect and appreciation.
Analyzing demographic data and workplace policies, The Chronicle surveyed more than 42,000 college employees nationwide before awarding these honors. Since the survey began including all nonprofit institutions of higher learning in 2009, MDC has made the list each year.
MDC's focus on student success is key to the College's outstanding achievements, Castillo-Frick said.
"We're here for the students," she said. "We're able to provide the best possible service for them because our mission is so clear."
— WV
More Features Articles