---
Features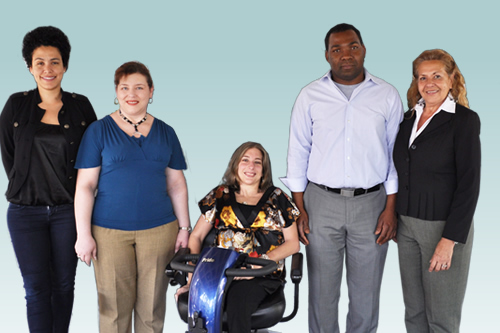 Virtual-Coach helps at-risk students, wins innovation award
For enabling students to achieve academic success, MDC was recently selected by the League for Innovation in the Community College as a 2011 Innovation of the Year recipient for its Project Virtual-Coach (V-Coach) System at the Hialeah Campus.
Funded by the U.S. Department of Education, Title V, MDC's V-Coach is a real-time, high-impact retention tool designed to improve the academic success and satisfaction of at-risk students. V-Coach sends students alerts on grades, attendance, financial-aid status and other vital information. It also provides support through its Math Portal and a VIP webpage where students can access helpful materials, ranging from self-assessments and educational videos to practice exams and math tutorial software. V-Coach is designed mainly for students in the fields of science, technology, engineering and mathematics, also known as STEM fields.
"STEM careers are in high demand and offer high salaries," said Dr. María Ileana García, MDC's V-Coach director. "The goal is to awaken students' awareness in STEM fields, while facilitating their transition from high school to college graduation and into the workforce."
Last year, MDC also won the 2010 Chancellor's Best Practice Award for the College's Summer 2010 STEM Academy.
The League for Innovation in the Community College is an international organization dedicated since 1968 to making a positive difference for students and communities through its numerous endeavors, including conferences,  research and work with other agencies, corporate partners and member colleges such as MDC.
— HP
More Features Articles