---
Features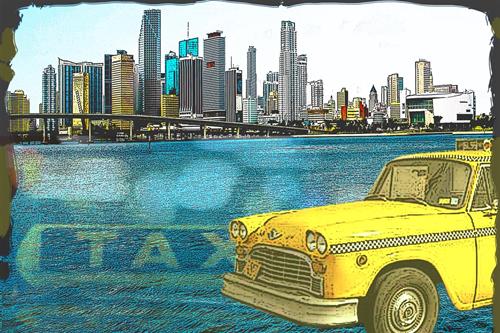 Taxicab Driver Training Brings Back Service With a Smile
First impressions have a lasting impact, and that notion has propelled "Miami Begins With Me," an initiative designed to improve South Florida's tourism service profile by training service providers on the front lines of tourism. Its latest target for charm school: taxicab drivers.
Funded by the Greater Miami Convention and Visitors' Bureau (GMCVB), the initiative relies on customer-service training provided by Miami Dade College's Center for Service Excellence (CSE), which has already refined the customer-service skills of workers at Miami International Airport and the Port of Miami.
Building a Vibrant Industry
"Tourism is our number one industry," said William D. Talbert, GMCVB's president and CEO. "The taxi drivers are often the first point of contact for our visitors, so their role is vital in setting the tone of a destination that is dedicated to customer service and excellent hospitality."
Over the course of the next year, the CSE will train more than 500 drivers, emphasizing courtesy and respect toward their customers. The end result of their efforts will enrich Miami's image as a destination that is friendly to tourists.
Lasting Impressions
"We want to put in the forefront of the drivers' minds that the way they interact with people who come to visit us really impacts tourists' views of Miami," explained CSE Director David Lotker.
The training is a mandatory part of Miami-Dade County's Taxicab Chauffeur Apprenticeship Program, which drivers must complete in order to operate in the county.
"We embrace programs that help enhance customer service throughout the taxicab industry," said Mario Goderich, deputy director of the Miami-Dade Consumer Services Department. "The 'Miami Begins With Me' component is an excellent addition to our already established customer-service training program."
— MR
More Features Articles