---
Features
MDC Broadens Business Ties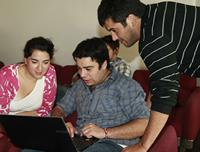 Chilean students learn business leadership techniques at MDC's Wolfson Campus.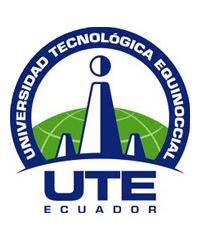 More than 100 scholars and faculty members from Ecuador's Universidad Tecnológica Equinoccial came to Miami Dade College recently for a three-day seminar on international business.
"This is a great opportunity to welcome foreign scholars to our institution," said Ana Cruz, the chair of the School of Business at MDC's Wolfson Campus. "It's also important to foster good relationships with other institutions and build future business connections."
Future MDC Scholars
"Many of these Ecuadorian scholars might become MDC students," Cruz said. "Especially now that we offer more bachelor's degrees, in addition to our more than 300 associate degree programs."
This is the second year MDC has hosted the Ecuador seminar, which is conducted in Spanish. In 2010, 81 Ecuadorian students and faculty members attended. This year, 126 attended.
The program featured speakers from MDC's School of Business faculty, as well as other experts in the fields of banking, economic development, international finance and trade.  The speakers also discussed topics including international strategies for marketing and sales in addition to the economic outlook for the future.
Local Partnership
Thanks to the continued support of the South Florida Center for Financial Training, Cruz said the plan is to continue the seminar on an annual basis, expanding it each year in order to enhance the educational experience.
Other international initiatives from MDC's School of Business include a recent two-week leadership seminar in which the College hosted students from Chile and featured visits to United States Cold Storage facilities and the Port of Miami, giving them the opportunity to see the logistical workings of major operations and meet experienced leaders in the field.
Around the Globe
In other international endeavors at MDC, about 20 students from Saudi Arabia came to the College during the recent summer session to take Intensive English for Academic Purposes courses. The Saudi Arabia Cultural Mission, a Saudi government agency that places Saudi students at the best educational institutions in the United States, sponsored their enrollment.
— WV
More Features Articles