---
Features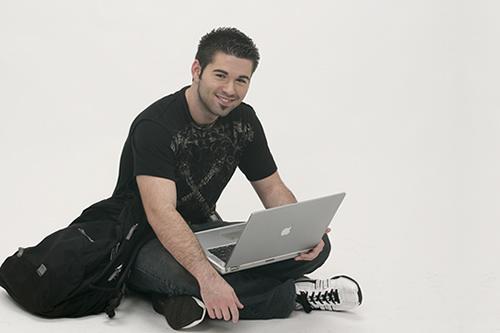 Students Give A+ to Bachelor's Programs
As Miami Dade College continues to expand the number of bachelor's degrees it offers, students are giving the programs top grades, a recent study shows.
The Baccalaureate Enrolled Student Survey conducted by MDC's Department of Institutional Research offered exceptional results, with 89 percent of students giving the College a positive rating. The survey also studied students' opinions about services and facilities, how the College operates, class scheduling and interactions with employees and faculty members.
"The results of this survey were very positive, indicating that students are satisfied with the baccalaureate programs, and also with MDC overall," said Joanne Bashford, associate provost for Institutional Effectiveness at MDC.
Outstanding Services
Among the many questions in the survey, students were asked if they used specific services at MDC and, if so, how they would rank them. Among the services used by more than 50 percent of the students, the testing office was the most praised with a 96 percent approval rating; labs for enhancing reading, writing, math and study skills received an impressive 95 percent rating; and libraries earned a 94 percent rating.
In addition, the survey sought feedback on facilities, equipment and support provided by the College. Students gave high rankings for the computers and up-to-date technology used to support the College's bachelor's programs. Respectful employees and readily accessible faculty members also received top marks.
Finally, students were asked to rate overall satisfaction with their experience at Miami Dade College. Looking closer at the 89 percent of students who gave the College a positive rating, 32 percent indicated they were "very satisfied." The results also were high across the disciplines, with a 100 percent satisfaction rate among students in the Film, TV and Digital Production baccalaureate program; 92 percent for those in the Public Safety program; 91 percent for students studying Supervision and Management; and 89 percent for those pursuing their bachelor's degrees in the Nursing program.
Building Upon Success
"The survey results confirm the good work done by our dedicated faculty and administrators," said David Kaiser, director of MDC's Institutional Research. "Program managers and faculty will use these findings to build the already strong programs and services provided to baccalaureate students."
Aside from the overwhelmingly satisfactory responses, the survey provides data that will help make the growing list of bachelor's degree programs at MDC even better in the future.
"Students suggested a few areas where the College could improve, and we will be doing just that," Bashford said.
— JD
More Features Articles