---
Academics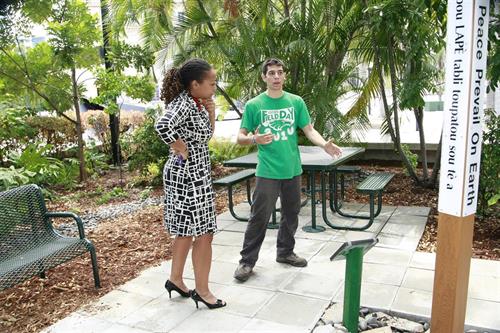 The Rewards of Great Mentoring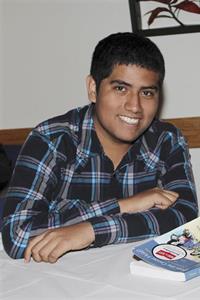 Heading to MIT this fall, recent MDC grad Steven Rivadeneira is grateful to the Tools for Success program, which helped him excel academically.
One of the best things about Miami Dade College is that it gives students everything they need to excel, including Tools for Success, a program designed to help talented, underserved students complete associate degrees and also prepare them to transfer to four-year programs in science, technology, engineering and math, or the STEM fields.
Begun in 2007, Tools for Success is available at Kendall and Wolfson campuses and has enabled hundreds of its graduates to transfer to STEM-related programs at upper-division universities.
"It brings together faculty and students," said Steven Rivadeneira, who is attending the Massachusetts Institute of Technology (MIT) this fall. "Tools for Success really guides you through the transfer process, and the mentors really push you down the road to whatever institution you want to attend. For me, that was MIT."
The Best Education
Rivadeneira, who will major in aerospace engineering, is one of 17 students who each received generous scholarships as part of the program and are now heading to outstanding universities around the country.
To date, the program has guided more than 300 students through STEM-related courses with the support of the National Science Foundation and its $2 million grant. As part of the program, students were required to take four specialized courses: Tools for STEM Success, Physical Science Lab Fundamentals, Leadership in STEM and Skills for Transfer Success.
"The program develops you as a leader," said Rivadeneira, a 20-year-old who graduated from Miami Dade College this spring with a 3.95 grade-point average. "We had to do oral presentations, and I wasn't a great speaker. But that really helped me come out of my shell."
Beyond the classes, students also took several field trips that brought them closer to nature by visiting the Florida Keys and the Everglades. They also learned real-world applications of science by visiting NASA.
Exceptional Support
Mentoring plays a vital role in the program. Faculty advisors guide students and closely monitor their progress. In addition, the program offers peer mentoring, where second-year students help the newcomers.
Program graduate Felipe Betancor said mentors were key in helping him get into the University of Central Florida to study mechanical engineering.
"Tools for Success gave me a lot of options from mentoring to extra leadership classes," he said. "It really helped me learn a lot about myself and what I am studying."
— WV
More Academics Articles