---
Academics
Word's Out: Translating is a Hot Career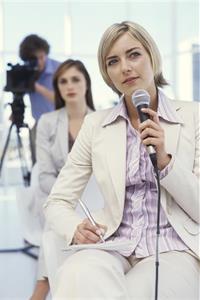 MDC is the only college in the nation to offer an associate degree in translation and interpretation studies.
In a world where the need for effective communication increases daily, a surprising number of translators and interpreters are not formally trained. Recognizing a need to be filled, Miami Dade College created a unique course of study a decade ago that remains the only one in the nation to offer an Associate in Science in Translation and Interpretation Studies.
"While the demand for professional translators and interpreters has been long-standing in South Florida, demographics are changing across the U.S. Other communities are now discovering this growing field," said Dr. Michelle Thomas, chair of the ESL/Foreign Languages Department at MDC's InterAmerican Campus.
In fact, a U.S. Bureau of Labor Statistics report projects 42 percent growth in the industry from 2010 to 2020.
Credentials a Must
"Recently, the court system increased the credentialing standard, and hospitals also now require doctors to provide translation and interpretation for health care services," Thomas said. "It's a high-growth career for people wishing to retool their professions or enter a new field."
MDC has been training professionals to a high standard of excellence in Spanish/English translation and interpretation since 2003, said Ricardo Bardo-Portilla, coordinator of MDC's translation and interpretation studies courses.
The two disciplines attract different personalities. Translators work with the written word and can research nuances meticulously, whereas interpreters have adrenaline-fueled jobs and must capture spoken words accurately without a delay from when the speaker utters them.
Top Students
"Both disciplines attract extremely intelligent students who often already hold professional qualifications and wish to add this credential," Thomas said.
Many MDC graduates have passed the grueling State's Court Interpreter Certification Exam, qualifying them to find new careers in the court system, agencies or even the United Nations.
MDC's program enjoys a high level of support. At a recent lecture, MDC students were urged to pursue translation and interpretation careers by none other than James Nolan, former deputy director of Interpretation, Meetings and the Publishing Division of the United Nations and a member of the board of the Association of Translators and Interpreters of Florida.
— NG
More Academics Articles