---
Academics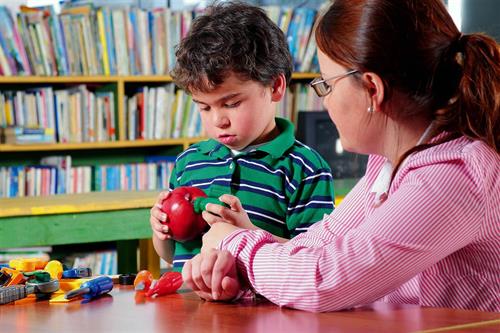 Earning the Golden Seal Four Times Over
The School of Education's four Associate in Science in Early Childhood Education (AS-ECE) programs recently received full accreditation from the prestigious National Association for the Education of Young Children (NAEYC), making the College the only institution of higher education in the nation to offer four NAEYC-accredited early childhood education programs.
"The early childhood programs are specifically set up for practitioners in the community and have always been respected, but now they have national accreditation and are recognized by the childhood education community as programs of excellence," said Dr. Susan Neimand, director of MDC's School of Education. "Having outside evaluators – experts in early childhood education – certify our programs validates our belief that our programs are valuable and improve the quality of early childhood education in Miami-Dade County."
The Association had never before certified four programs within one institution. After MDC's eligibility was established and an extensive self-study carried out, evaluators came from NAEYC-accredited institutions across the U.S. to immerse themselves in MDC's early childhood education programs. They talked with various stakeholders, including faculty, administrators and students, visited classrooms and the preschool at North Campus, and pored over documentation.
The evaluators left impressed. They commended MDC for clearly articulating a mission closely linked to the needs and values of the community – and then for implementing it. They felt that the ECE program's organization into general, infant/toddler, preschool and education administration tracks provided students the opportunity to build professional credentials. They singled out MDC's exceptional strategies for meeting the community's diverse needs while also offering outstanding help to both students learning English and nontraditional students. Ample field experience in all curriculum courses also earned praise.
The next step? "We have strong partnerships, and because of one with The Children's Trust, we will begin to offer credentialing courses in Spanish and Creole," Neimand said. "The Department of Children and Families says every child in a preschool is entitled to a credentialed teacher, and now we are reaching into diverse communities to help provide such teachers."
— NG
More Academics Articles