---
Making Their Mark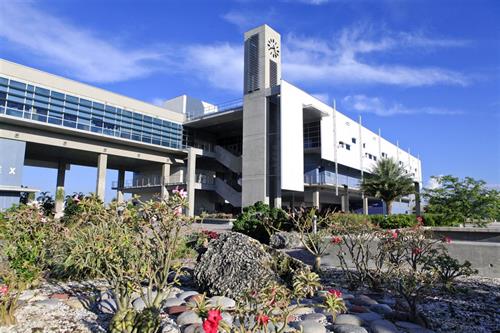 The Perfect Mix of Nature and Nurture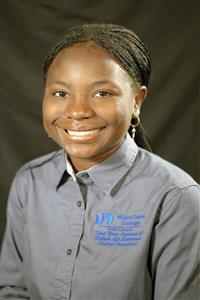 MDC student Rose Jean-Mary wrote an essay that earned her a trip to the USDA's 2013 Agricultural Outlook Forum.
Rose Jean-Mary's interest in agriculture was sparked by a visit to her grandparents' farm in Haiti. "I fell in love with the atmosphere," she said.Her love of the great outdoors grew when she learned that Miami Dade College offers courses that focus on the unique junctures between agriculture and science. Fascinated by the topic, she is now pursuing a degree in biological sciences with a focus in biopharmaceutical studies.
Jean-Mary wrote about her journey to choosing a major in an essay on "Agriculture as a Career" that recently earned her a trip to the prestigious U.S. Department of Agriculture's (USDA) 2013 Agricultural Outlook Forum. She was one of only 20 undergraduate winners from across the country.
In a League of Her Own
"For us, this is a really great opportunity," said Loretta Adoghe, chair of Biology, Health & Wellness, and Mortuary Sciences at North Campus. "Rose represented MDC at this high-level event that typically selects students who are at Ivy League schools and four-year universities."
The USDA Forum works to develop students' understanding of real-world developments in agribusiness, future trends, scientific research and agricultural policy.
In addition to her regular courses, Jean-Mary also is involved with a research project to identify how to remove heavy metals from food. She is thankful for the unique opportunity she has at MDC to do field work in North Campus' outstanding research garden.
Making an Impact
"I believe students who have been educated in agriculture and science will help the world today and for future generations," she said.
Those beliefs are the perfect match for her childhood dream of becoming a surgeon so she can travel the world helping sick children for free and then establish her own foundation. She also wants to do research at the USDA on medicinal plants, especially herbs that could be used for natural treatments instead of pills created in pharmaceutical labs.
The forum, which included a tour of all USDA departments, "was really a great opportunity for me, opening my eyes to all the facets of the USDA," said Jean-Mary, a junior who looks forward to an internship with the USDA in Washington once she graduates.
— Staff Report
More Making Their Mark Articles