---
Features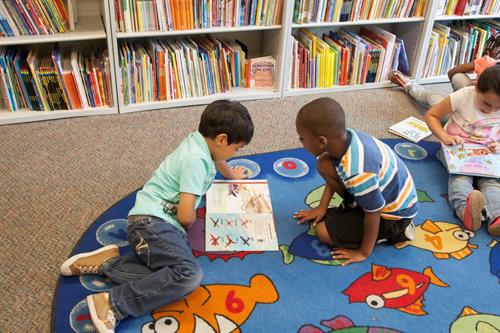 A Pre-School of the Future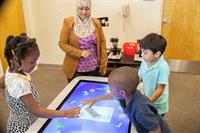 The enriching environment of Exploration Station stimulates the minds of both the preschoolers and the MDC's students who are working on their studies in Early Childhood Education.
For years, MDC's Exploration Station has been benefitting the children who visit it and the teachers who work there. Expanding on that strong tradition, in the past four years, it has become a science, technology, engineering and mathematics (STEM)-focused preschool. In this role, it serves as a demonstration school for the region where students in the School of Education's Early Childhood Education programs receive real-world experience while working with children under the guidance of their professors.
Well-Rounded Curriculum
As both a NAEYC-accredited and an Early Learning Coalition 5+ Star Center preschool, Exploration Station utilizes the latest research-driven teaching methods and best practices in early childhood education. The young students participate in a balanced curriculum of arts, music, reading and physical education, but STEM activities are the foundation of the program, which is led by Director Yolanda Borroto and Curriculum Specialist Sarah Zubairi.
State-of-the-Art Facilities
The facilities include a children's garden, smart tables and a science laboratory featuring toys that inspire students to investigate. On a recent visit, observers marveled as several children pondered aloud about whether a model car would go faster down a ramp if it carried more weight – a beginning physics and engineering concept. To settle the matter, the students recreated a version of Galileo's fabled experiment on their own, loading cars with cargo, sending them down the ramp and repeating the process to confirm their results.
Galileo in preschool? Now that's STEM learning in action!
More Features Articles