---
Academics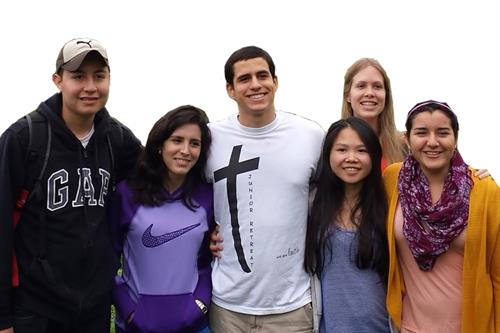 Narrow Ridge Broadens Students' Perspectives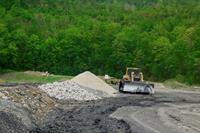 Students saw how coal production has ruined mountain tops that once were pristine.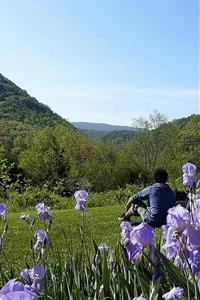 In addition to their studies, MDC students were encouraged to turn off their phones and observe nature without distractions.
Expanding their understanding beyond the classroom and Miami, 13 MDC students recently traveled to the Narrow Ridge Earth Literacy Center in beautiful eastern Tennessee to participate in the Social Ecology Field Experience sponsored by MDC's Earth Ethics Institute (EEI).
The diverse group represented five MDC campuses, and all were chosen for the highly competitive program based on their commitment to environmental awareness and civic-engagement activities, as well as their unique leadership skills.
Circling Back to MDC
"The idea is that these students already are demonstrating leadership on campus, so Narrow Ridge is a vital personal development experience," said EEI Director Colleen Ahern-Hettich. "Just as important, they bring their knowledge back to campus and share their new insights about environmental issues affecting everyone around the world."
The Narrow Ridge program engages students in rigorous academic studies while connecting them with nature.
"Developing a more complete understanding of what 'Earth literacy' means demands hands-on experiences," said Mike Matthews, EEI program professional at InterAmerican Campus. "By seeing for themselves what it's like to live in a house off the grid or how coal mining impacts families in Appalachia, the students discover the concrete reality of abstract environmental issues they learn about in their MDC classes."
Despite the picturesque setting, MDC student Mirtha Echeverría had some trepidations when she first arrived at Narrow Ridge.
Reality Check
"No cellphones, no Internet and no television? My first reaction was: 'Wait! How do you expect us to survive without these basic needs?' Well, we did survive, and to my surprise I ended up not even missing my phone. This allowed me to realize how much I was missing around me by constantly being plugged in."
Along with hiking through the protected Narrow Ridge land trust and working in the organic garden, the MDC cohort learned first-hand about natural cycles by turning waste into food with an indoor vermiculture composting bin. They also witnessed the true cost of electricity for Appalachian communities. One heart-wrenching example was their visit to a coal production site that had devastated a mountain top and resulted in coal dust saturating the air and covering the ground to such an extent that children in nearby homes can't play outside. Even breathing indoors is often difficult.
To help students synthesize these wide-ranging experiences, the program included quiet downtime for individual reflection.
"Invariably, this is a transformative program for the students," Matthews said. "The rewarding partnership with Narrow Ridge has developed over the years to include students from diverse academic backgrounds, so we look forward to its continued growth in the future."
More Academics Articles