---
Academics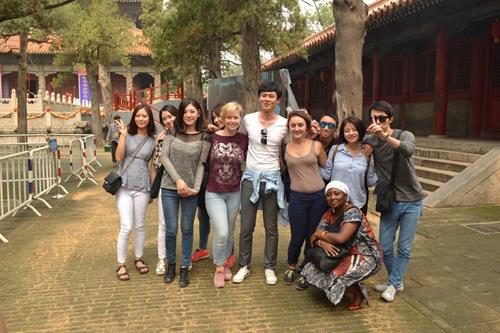 Divergent Cultures Connect in Jiangsu
The Confucius Institute at Miami Dade College recently awarded scholarships to six students for Chinese language and culture studies at Jiangsu Normal University, a partner university in China. Two of the MDC students made the trip in the fall, and the other four are studying there this spring.
The generous scholarships offered by the Hanban/Confucius Institute headquarters in Beijing cover tuition, living expenses, meals and tours in China.
"These scholarships help MDC students make their dream of studying in China come true," said Xinglin Liu, deputy director of the Confucius Institute at MDC. "It's a decisive step that could change a student's whole life."
To apply for the scholarship, students had to complete two Chinese language courses and pass a Chinese language test. MDC scholars have studied in China since 2010, and the popularity of these programs continues to grow.
"As the second largest economy in the world, China plays a major role in international affairs," said Liu. "So clearly there's value for these students in learning Chinese language and culture."
Representing diverse academic fields, the 2014 scholarship winners are Aleya Brown, foreign languages; Alexandra Cano Cerna, biology; David Sánchez, psychology; Deymo Fernández Guevara, computer engineering; Juan Vásquez, international relations; and Stephanie Espinoza, psychology.
"Through this program, students learn to communicate cross-culturally, and prepare themselves to become global citizens in the future," Liu said.
— NN
More Academics Articles