---
Features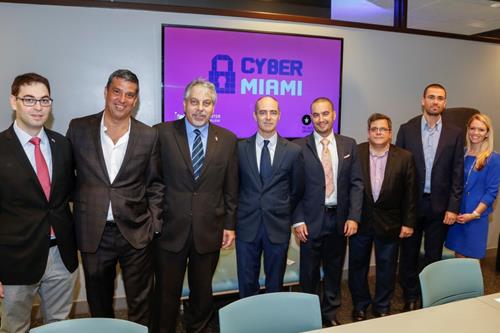 Conference Connects Cybersecurity Experts
Whether it's American politics or personal finance, cybersecurity is a growing concern in today's increasingly complex technological world.
Recognizing the need to highlight this hot topic, The Idea Center at MDC earlier this fall convened the CyberMiami conference to bring together cybersecurity experts from around the world in business, education and intelligence fields to discuss cyber threats, protection tactics and new technologies.
The event, held in collaboration with Tel Aviv University, also helped connect the business ecosystem of the Latin American market with top entrepreneurs from the U.S. and Israel, where there are currently more than 400 cybersecurity companies in operation.
"We live in an increasingly risky world, from private information and personal banking to government infrastructure," said Idea Center Executive Director Leandro Finol. "Cyber risk should be at the top of the agenda of both executives and the general public. CyberMiami provided a forum for top cybersecurity leaders to discuss the most relevant issues of today and tomorrow."
— AMS
More Features Articles