Skin Smart Campus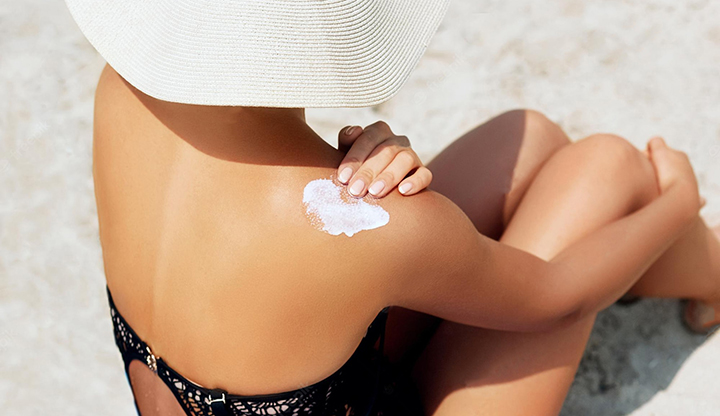 Skin Smart Campus Initiative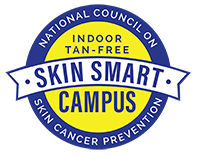 The Medical Campus of Miami Dade College has been recognized as a Skin Smart Campus by The National Council on Skin Cancer Prevention. Ensuring the well-being of our students, we are providing a safe and healthy learning and living environment on and off campus, pledging to keep indoor tanning devices off our campus and our affiliated buildings. We also promote skin cancer prevention policies and education.
As future medical professionals, it is important to gain awareness of warning signs for skin cancer as well as steps for prevention. The more knowledge you have, the more you can share with colleagues as you start working in your field. You can be leaders and role models as you move into your careers.
The Indoor Tan-Free Skin Smart Campus Initiative is sponsored by the National Council on Skin Cancer Prevention in response to the 2014 U.S. Surgeon General's Call to Action to Prevent Skin Cancer which concluded that there is a strong association between increased risk of skin cancer and indoor tanning use.
General Facts About Skin Cancer
Skin cancer is the most common cancer in the United States.
The two most common skin cancers (basal cell and squamous cell carcinomas) are highly curable but can be disfiguring and costly.
Melanoma (the third most common skin cancer) may be deadly.
One in five Americans will develop skin cancer in their lifetime.
Checking your skin monthly can help catch skin cancer in its early stages.
The UV index can change daily. Be sure to check the weather and prepare accordingly.

| Rating | Risk | Minutes to burn | Precautions |
| --- | --- | --- | --- |
| 0-2 | Minimal | 60 Minutes | Sunscreen, UV sunglasses |
| 2-4 | Low | 45 Minutes | Sunscreen, UV sunglasses |
| 4-6 | Moderate | 30 Minutes | Sunscreen, UV sunglasses and hat |
| 6-10 | High | 15 Minutes | Sunscreen, UV sunglasses, hat and umbrella |
| 10-15 | Very High | 10 Minutes | Sunscreen, UV sunglasses, hat, umbrella and avoiding midday sun |
Source - https://uihc.org/health-topics/what-difference-between-uva-and-uvb-rays
---
General Risk Factors
Light skin, or skin that burns, freckles, or reddens easily; but skin of all colors can get skin cancer
Large number of moles
Personal or family history of skin cancer
History of sun exposure
History of sunburns, especially in early life
History of indoor tanning

The average tanning bed gives of 2 to 10 times more UVA radiation than the sun
Using tanning beds before the age of 35 increases a person's risk for developing melanoma by 75%
Myths About Skin Cancer
Skin Cancers are Preventable
Seek Shade
Sunscreen

Broad spectrum UVA and UVB, SPF30 or higher
Reapplication is necessary every 2 hours and after swimming, sweating or toweling off.
Protective Clothing

Long sleeves/pants with a dense weave or built in UPF
Wide-brimmed hat
Closed-toe shoes and socks that cover the ankle
Additional Information