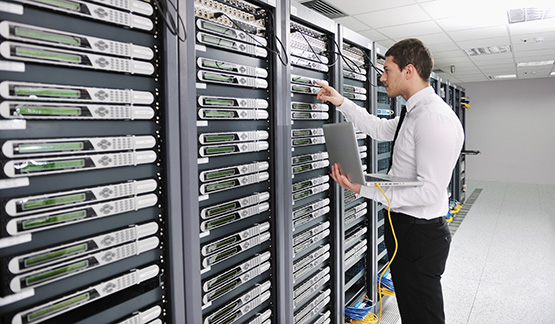 Program Overview
The Networking Services Technology program offers the opportunity to establish a career in an essential role at most organizations—network design and systems administration. The Network Infrastructure concentration offers the training needed to connect and secure multiple computing systems and software platforms. Graduates are prepared for positions as computer networks administrator, computer systems administrator, network specialists, network manager, and network systems analysts.
Evening and Weekend Classes

The majority of these courses can be taken evenings and weekends.

High Salary

Employment in this area has high earning potential.

Preparation for Certification Exam

IT certifications are highly sought after by employers and deemed essential in the hiring process for most positions in the IT field. This program prepares students for the following certifications: Cisco Certified Networking Associate (CCNA), CompTIA Network+, CompTIA Security+

Valuable Work Skills for Today's Workplace

Skills taught in this program are in high demand
Program Details
The A.S. degree is designed for students who are looking for immediate entry into a career upon graduation. Most discipline courses directly relate to the identified career area. The remaining courses are comprised of general education courses.
The program is designed for students seeking to build network infrastructure and administration to enter the extensive IT field. Using a hands-on approach to learning, students acquire knowledge in computer systems, networking, servers and security concepts. Additionally, students will be able to acquire the coveted College Credit Certificate in Cisco Certified Networking Associate along the way.
Areas of Study:
Utilizing professional and technical skills to offer end-user support with computers and applications
Learning the architecture, components, and operations of routers and switches in large, complex networks
Performing cyber threat analysis and respond with appropriate mitigation techniques
Business continuity and disaster recovery
Hardening Windows Servers and Cisco network devices
Installing and operating Check Point firewalls and VPNs
Program Location