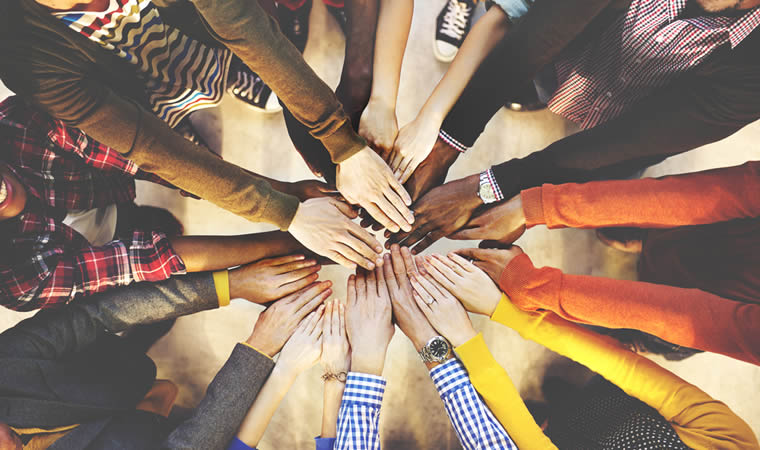 Among undergraduate students, 26.4% of females and 6.8% of males experience rape or sexual assault through physical force, violence, or incapacitation*
5.8% of students have experienced stalking since entering college*
On average, nearly 20 people per minute are physically abused by an intimate partner
Most sexual assaults are perpetrated by acquaintances of the survivors, not strangers.
More than 90% of sexual assault victims do not report the assault
Miami Dade College is committed to providing an institutional environment where all persons may pursue their studies, careers, duties and activities in an atmosphere free of threat of unwelcome and unwanted sexual offenses and violence. The College prohibits offenses of sexual assault, domestic violence, dating violence and stalking on its campuses and has developed policies and procedures to be followed once it has been determined that a sexual offense has occurred.
If you or someone you know is sexually assaulted on campus CALL your Campus Public Safety Department. They will notify local police authorities upon your request. You may request anonymity to the extent practicable and permitted by law.
College Silent Witness Report
Many sexual assault victims are unwilling to report to the police for a variety of reasons. Often, the victim does not want to report right away because they fear the reactions of family, friends, and others they may speak to about it. A few days, weeks, or months later, a victim may want to report to law enforcement. Submitting an anonymous, online report to Public Safety may make it easier if a victim chooses to come forward. It is never too late to report to law enforcement and/or appropriate College officials.
Anonymous reports have been able to reveal trends in sexual assault by identifying a common suspect, location of concern, or other common denominators. This report allows for victims that are ONLY interested in notifying authorities of a potential harm in the community or sharing the facts of a sexual assault and have no plans to ever make a formal report to law enforcement. Additionally, victims of sexual violence should know that there are free medical and counseling resources available within the community, whether they report to law enforcement or not. You may want to take advantages of these resources as well. Silent Witness reports filled out through this website are seen by the Miami Dade College Public Safety Departments and, as needed, Miami Dade College Leadership. No attempts will be made to identify or contact the Silent Witness who makes an anonymous report unless a clear identifiable pattern arises and the Silent Witness has left a contact number or email address, or the College has reason to believe the Silent Witness or others may be in danger.
Sexual assault victims who are under 18 years old should make a report directly to the Miami-Dade Police Department instead of using the anonymous report form on this website.
On-Campus Resources
Public Safety Department

| Location | Room | Phone Number |
| --- | --- | --- |
| Carrie P. Meek Entrepreneurial Center | 1101 | 305-237-1910 |
| Hialeah Campus | 1108 | 305-237-8701 |
| Homestead Campus | D114 | 305-237-5100 |
| Kendall Campus | 5118 | 305-237-2100 |
| Medical Campus | 1153 | 305-237-4100 |
| North Campus | 1177 | 305-237-1100 |
| Eduardo J. Padrón Campus | 1123 | 305-237-6100 |
| West Campus | 1101 | 305-237-8100 |
| Wolfson Campus | 1140 | 305-237-3100 |
Equal Opportunity Programs/ADA/Title IX Office

| Location | Room | Phone Number |
| --- | --- | --- |
| Kendall Campus | 1101-2 | 305-237-0278 |
Dean of Students Offices

| Location | Room | Phone Number |
| --- | --- | --- |
| Carrie P. Meek Entrepreneurial Center | 1317 | 305-237-1053 |
| Hialeah Campus | 2101-11 | 305-237-8715 |
| Homestead Campus | B-230 | 305-237-5099 |
| Kendall Campus | R202 | 305-237-2301 |
| Medical Campus | 1355-3 | 305-237-4212 |
| North Campus | 1317 | 305-237-1053 |
| Eduardo J. Padrón Campus | 1327 | 305-237-6001 |
| West Campus | 2109 | 305-237-4917 |
| Wolfson Campus | 3108 | 305-237-3007 |
* Statistics listed above provided by:
Information provided by: David Cantor, Bonnie Fisher, Susan Chibnall, Reanna Townsend, et. al. Association of American Universities (AAU), Report on the AAU Campus Climate Survey on Sexual Assault and Sexual Misconduct (January 17, 2020). ("Victim services agency" is defined in this study as a "public or privately funded organization that provides victims with support and services to aid their recovery, offer protection, guide them through the criminal justice process, and assist with obtaining restitution." RAINN presents this data for educational purposes only, and strongly recommends using the citations to review any and all sources for more information and detail.)
Black, M.C., Basile, K.C., Breiding, M.J., Smith, S.G., Walters, M.L., Merrick, M.T., Chen, J., & Stevens, M.R. (2011). The National Intimate Partner and Sexual Violence Survey (NISVS): 2010 Summary Report. Atlanta, GA: National Center for Injury Prevention and Control, Centers for Disease Control and Prevention.
National Institute of Justice, "Most Victims Know Their Attacker," September 30, 2008, nij.ojp.gov: http://nij.ojp.gov/topics/articles/most-victims-know-their-attacker
Cullen, F., Fisher, B., & Turner, M., The sexual victimization of college women (NCJ 182369). (2000). Retrieved from the U.S. Department of Justice, Office of Justice Programs, National Institute of Justice: https://www.ncjrs.gov/pdffiles1/nij/182369.pdf