Student Life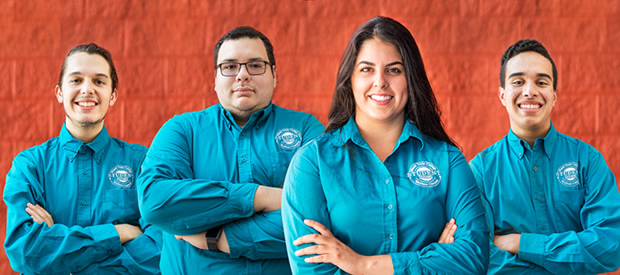 Clubs and Organizations
Each campus has a culture that is as diverse its student body. Each offers an opportunity for teamwork and leadership. Can't find a club that suits your interests? You can start a new organization from scratch.

To join or create a student organization please visit http://sharknet.mdc.edu
Among the possibilities are:
Alternative Breaks
Anime Unleashed
Audio Network
BMen
D.I.V.E
Dominican Student Association
Florida Future Education of America Professional
Haitian Boukan Club
Intervarsity Christian Fellowship
MDC Pride
MDC Wolfson Soccer Organization
MDC Wolfson Track and Field Organization
Minority Students for College Success
Phi Theta kappa (PTK)
Rotaract Club
Shark for Israel – AIPAC
Student Allocation and Programming Board (SAPB)
Student Government Association (SGA)
Tabletop Gaming Club
Video Game Association
Wesley Wolfson Bible Club
Wolfson International Leadership Delegation
Wolfson Phi Beta Lambda (PBL)
Wolfson Psychology Club
Yes! For Environmental Sustainability
Student Government Association (SGA)

The Student Government Association is the voice of the student body and represents students' interests and concerns to the campus leadership. Through Student Government, students build leadership, organizational and communication skills. They also have the opportunity to represent the student body in campus, collage, and statewide meetings.
Student Publications
---

The Reporter is the student newspaper at Miami Dade College. All content is produced by MDC students. The Reporter is a public forum of expression.