Faculty Bios
Joy Schaaffe
GS10KSB Lead Faculty- Orientation, Module 1 and Module 9
View Linkedin profile.
Joy Schaaffe is a highly motivated Business Educator, Coach and Curriculum Designer, committed to working with small business owners to achieve business growth and success as they define it. With over twenty-five years of senior corporate experience, mainly in the airline and travel industry, Joy specializes in small business education, curriculum evaluation and effectiveness, strategic assessment of business issues, and marketing strategy and tactics.
Joy is the Lead Faculty for the Goldman Sachs 10,000 Small Businesses Program at Miami Dade College and Babson College; Lead Instructor for the Scale Up Miami program at the Idea Center at MDC; 2019 Curriculum Designer and Instructor at Babson WINLab Miami; 2016 Chair and continuing Member of the Greater Kendall Business Association; and Board Member and Marketing Committee Chair of The Business District.
Joy has a B.Sc. in Management Studies (Hons.) from the University of the West Indies in Kingston, Jamaica and graduated Class Valedictorian in the Executive MBA program at the University of Miami in Florida.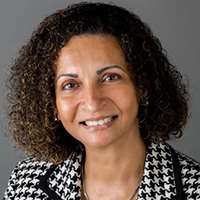 ---
Robert Hacker
GS10KSB Faculty for Module 2 - Growth and Opportunities
View Linkedin profile.
Robert Hacker is the Director of StartUP FIU, a university-wide initiative to foster innovation and entrepreneurship at Florida International University, where he has taught for fifteen years. He devotes much of his time to commercializing faculty research in emerging technologies through venture capital investment, corporate partnerships and federal grants. Prior to StartUP FIU he ran One Laptop per Child, an MIT worldwide learning project, and built a billion-dollar public company in Indonesia. He is the author of two books on entrepreneurship and a frequent speaker on the 4th Industrial Revolution, social entrepreneurship and related topics. He has taught the Goldman Sachs 10KSB program since its founding in Miami and at Babson.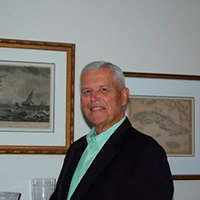 ---
Stanley Jay Mandel
GS10KSB Faculty for Financial Statements Workshop, Module 3 – Money ad Metrics, You Are the Lender Clinic, Module 8 - Being Bankable
Stanley Jay Mandel has been involved in public accounting for more than 30 years. Prior to joining the Goldman Sachs 10,000 Small Businesses team as an expert faculty member, Mr. Mandel served as the President of Miami-based Stanley Jay Mandel CPA., PA for the past 20 years. The firm recently joined the New York based PPMT Strategic Group LLC, a company that provides professional services and business solutions to small, medium and large business enterprises. The accounting firm served clients across a wide range of industries including, aviation, advertising, professional services, insurance, real estate and specialty subcontracting.
Mr. Mandel has also provided estate and trust planning, tax advice and investment services for individuals, retirement plans, and businesses. Before he established his own accounting firm, Mr. Mandel served as a senior manager and partner in several small to medium-sized CPA firms in both New York and Florida. Mr. Mandel holds a Bachelors of Business Administration (BBA) from Hofstra University, and a Masters in Taxation (MST) from Florida International University. He is also a licensed Certified Public Accountant in Florida and New York and he holds a Series 6 Securities License and a Florida Life and Health Insurance License. Mr. Mandel is a member of the Board of Directors of several religious and not-for-profit organizations in the Miami area. He is also a long-time Adjunct Professor of Accounting at Miami Dade College.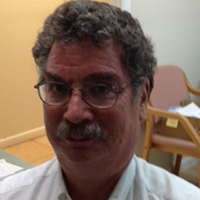 ---
Monique Catoggio
GS10KSB Faculty for Module 4 – You Are the Leader and Negotiations Clinic
View Linkedin profile.
Monique Catoggio is committed to bringing the fullness of life back to leaders. Founder and creator of the The Fire and Flow Circle™ for Women Leaders, Entrepreneurs & Creators, and the R.I.S.E. SystemTM, Monique strives to raise the vibration of leaders in their work and daily life. As a Coach & Consultant with ProAdvisorCoach, she aspires to bring relief and eliminate suffering in the workplace.
Monique helps leaders wake up fully to their lives through holistic, ancient and innovative modalities. She believes that it is only through understanding one's own nature that true potential can be met and whole life success achieved. Through Monique's programs leaders come into knowing themselves more deeply while raising productivity, profitability and overall happiness and well-being. In short, Monique is a visionary that helps others see. She believes that when leaders are in alignment with their own unique nature, they become masterful leaders both in the workplace and at home. Her work is tailored for the individual leaders that want to go deeper, getting a life and leadership transformation that creates highly- conscious teams that thrive. Monique's mission is to create conscious leaders, workplaces and families.
Her work has appeared in various media outlets over her career. In 2019 FORD and PopSugar featured Monique's work in an exclusive commercial. She also has been highlighted in Brickell Magazine as a Featured Entrepreneur, as well as in Mujer Ejecutiva Magazine as a Ford Mujer Legendaria. She is a professional speaker and can be found regularly at corporate and professional events and conferences. Many of the companies that have trusted her work include Microsoft, MasterCard, Marriott International, ConAgra Foods, Miami-Dade County, Gulliver Schools, Stop Parenting Alone, and many others.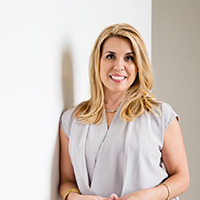 ---
Dr. Richard Sarabia
GS10KSB Faculty for Module 7 – Operations and Processes
View Linkedin profile.
Our Global Supply Chain is amazing, products and services move virtually non-stop from one side of the planet to the other. Purchasing, transport, warehousing, manufacturing, delivery, etc. are all choreographed in a harmonized system to serve customers just when they need it. My interest in the Supply Chain Management discipline exists because the system is less than perfect. Analyzing and solving problems for complex global supply systems fascinates me. My unique outlook is to create solutions using a practical sustainable business approach. It is also important for me to pursue my other passion which is to share and exchange information. I have been doing this through my teaching opportunities. My goal is two parts; impart enough information to my students so that they have valuable unique skills and insight that employers see as vital for solving their supply chain problems. The second is to help students see the discipline as I do, a complex symphony with many movements occurring at once and the beauty that surrounds it.
Summary of Academic and Professional Qualifications:
I have been working at Miami Dade College as Assistant Professor since August 2015. I am lead faculty for the Bachelor of Supply Chain Management Program. I also have been working continuously as an Adjunct Instructor with American Public University System, teaching Reverse Logistics, since 2013. My professional experience exceeds 16 years in automotive and food retail, distribution/logistics and training. This includes twelve years' experience managing reverse logistics centers. In three of these twelve years, I supervised 40 team members in a warehouse environment. Additionally, I held the positions of corporate operations manager for regional special-order distribution centers, and training content designer developing and facilitating store training programs.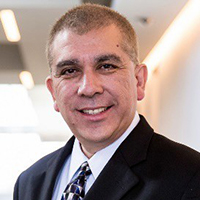 ---
Chris Collie
GS10KSB Faculty for Module 5 – It's the People and Legal Clinic
View Linkedin profile.
Managing Partner Engaged Talent Solutions. An industry leader in training and leadership development Former Assistant Vice President of Leadership, Education, and Development at Marriott Vacations Worldwide. The company includes more than 100 resorts and nearly 650,000 Owners and Members in a diverse portfolio that includes seven vacation ownership brands. It also includes exchange networks and membership programs comprised of nearly 3,200 resorts in over 80 nations and approximately two million members, as well as management of more than 200 other resorts and lodging properties. Chris's wealth of experience in the fields of management, training and development, including design and development of eLearning programs. Prior to joining Interval International, Collie conducted training and consulting services in the United States and the Caribbean for companies such as Sandals and Beaches Resorts, Verizon, VistaPrint and AT&T.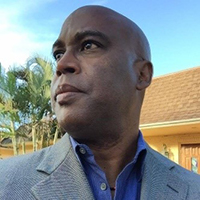 ---
Luly Carreras
GS10KSB Faculty for Module 6 – Marketing and Selling
View Linkedin profile.
After looking high and low for the illusive "work/life balance" everyone kept telling her about, Luly declared war on the term and made it her mission to share the hard truth…it doesn't exist! She is a family-first speaker, consultant and author of Amazon best-seller "Balance is Bull$h!t" who helps women determine their own definition of success. A believer that everyone was born with a responsibility to share their gifts with this world, she empowers women and business owners to unwrap their gifts so they experience joy. By sharing her own expertise, challenges and experiences, Luly empowers women to create the lives they want through inspirational events, personalized coaching, workshops and mastermind groups. She is a faculty member of the Goldman Sachs 10,000 Small Businesses Program at Babson College and Miami Dade College. Her message of leadership, empowerment, purpose and confidence has reached thousands of women and clients including Macy's, GE, Marriott, Procter & Gamble and Dell.