Board of Trustees
---
Dr. Anay Abraham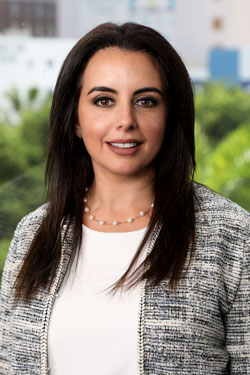 Dr. Anay M. Abraham has over 20 years of experience positively impacting and changing communities through education. Throughout her career, Anay has developed and led client engagement, advising executives and school leaders in public, private, charter and independent schools nationally in California, Colorado, Florida, Georgia, Indiana, Virginia, Maryland, Washington, D.C., Massachusetts, New Hampshire and Ohio. Her vast experience includes executive advisory roles at Springboard Education in America, a nationwide after school program, where she consulted on a range of strategic, organizational and leadership issues. While at Springboard, Anay also led new business development initiatives and managed streamlining the operations an accomplishment that was duplicated nationwide and created the professional development curriculum for the organization. Her experience also extends to the non- profit sector where she served as a Founding Consultant in community outreach, partnership relations with community based organizations and student recruitment for The SEED Public Boarding Charter School of Miami and served in year one of the SEED School Improvement Committee.
As a champion for education for all, Dr. Abraham is committed to educational excellence and opportunity for all students and has spent years working with students from diverse ethnic and socioeconomic backgrounds. Her passion led her to advocate as the Director of Government Relations and Development for The WOW Center, an Adult Day Training Center in Miami. After much success at WOW, Anay's pursuit of her belief in the power to help every child reach their potential and bridge the gaps in K-12th education, steered to her new role as the Managing Director of Development & External Relations at City Year Miami, a national non-profit organization closing the gap in high-need schools by supporting students' academic and social-emotional development while also providing them with the additional capacity to enhance school culture and climate.
Dr. Abraham is a Miami, FL native and actively involved in initiatives for our special needs communities on issues ranging from affordable housing to employment, as a Board Member of Casa Familia and Work for America. She received her B.A. in Psychology at Florida International University, Masters in Education at Regent University and Doctoral Degree in Organizational Leadership at Nova Southeastern University.