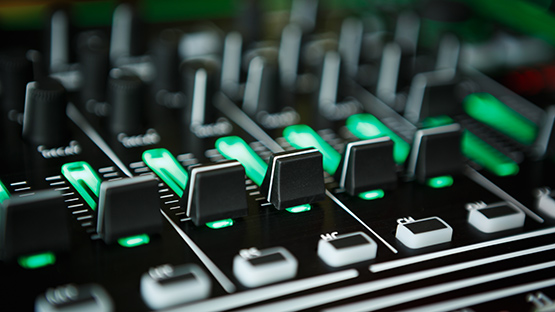 Program Overview
The Audio Technology Program is an intensive practical and theoretical training program that focuses on the foundation of sound engineering, designed to prepare students to become successful in today's commercial sound recording industry in as little as 12 months.
Strong core courses in sound synthesis, audio production, digital audio workstations, and electronics, are taught in state-of-the-art facilities with superb equipment. This program offers students the opportunity to learn both the technical and creative components of audio recording to prepare them for the job market.
Program Details
The music business faculty possesses outstanding academic credentials a wealth of experience as industry professionals. Collectively, they help to fully prepare each student for entry into the music industry, providing a strong, state-of-the-art foundation for a successful and rewarding career.
SEDT's Music Business programs offer students hands-on experience and a solid academic background. The multiple labs/studios contain over 50 networked music workstations (DAW), industry standard controller keyboards, sound modules, digital-audio workstations, software and computers.
These state-of-the-art music business/production labs and recording studios provide the ideal instructional settings for MIDI, sound recording, mix-down, multi-track production, music business, music electronics, and commercial music performance.
Career Prospects
Students who pursue this course of study may find employment in areas such as:
Music Technology
Recording Arts Technology
Sound Technology
Program Location