One-Stop VIP Registration Experience
Join a Blackboard session where an advisor will walk you through the registration process.
Wolfson at a Glance
Since opening in 1970, Wolfson Campus catalyzed a downtown renaissance by hosting all manner of civic and cultural discourse. It is the only comprehensive urban campus in the city. Located within the city's financial, governmental, technological and cultural hubs, Wolfson capitalizes on its unique geographic resource by offering programs in banking/financial services, business, computer technology, paralegal studies, architecture, economics, hospitality management, engineering, the arts, humanities and social sciences.
Get Started Today
Registration is currently open.
---
Upcoming Open House Series Hosted by the New Student Center
Featured Programs
MAGIC
Miami Animation & Gaming International Complex
Game Design, Animation, and VR & AR Technologies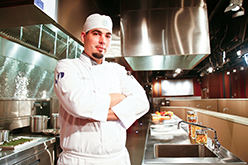 MCI
Miami Culinary Institute
Culinary Arts Management, Operations and Chef Apprentice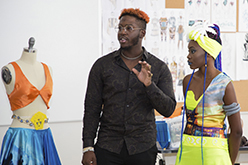 MFI
Miami Fashion Institute
Fashion Design and Fashion Merchandising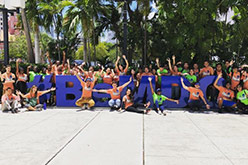 Fast Track Sharks
@ Wolfson
Summer Bridge Program for New Students
Why MDC?
Study Close to Home with Affordable Tuition and Transferable Credits
Easy Transfer to 4-year Institutions

MDC graduates are regularly accepted at Harvard, Yale, Columbia, Georgetown, Stanford, and many other top institutions that have a transfer agreement in place with the College. While admission to the college of your choice is not guaranteed, the Florida Statewide Articulation Agreement does guarantee upper division admission to a state college or university in Florida when you earn an A.A. degree.
Upgrade Your Skills and Get Hired!
Quick Certificate Programs for In-demand Jobs

You can enter the workforce with in-demand skills or prepare for further studies with a degree from MDC. With over 300 programs, students have study options that range from the traditional to the innovative.

Flexible scheduling options and weekend classes helps you create a schedule that suits your lifestyle.
Hundreds of Programs and Financial Aid Available
Financial Aid

Miami Dade works with a number of financial aid and scholarship programs to help you pay for college. Make sure to apply for financial aid, you may be eligible for scholarships and other aid to help you realize your dream of going to college.

Looking to gain experience while studying? MDC's Financial Aid Work Programs allow students to work and earn money to pay for their education. Part-time and full-time students who demonstrate financial need are eligible!
Tell Us What You Need!
Your feedback is important. Please answer a few quick questions about your preferences and plans. We want to understand how we can best serve your needs.