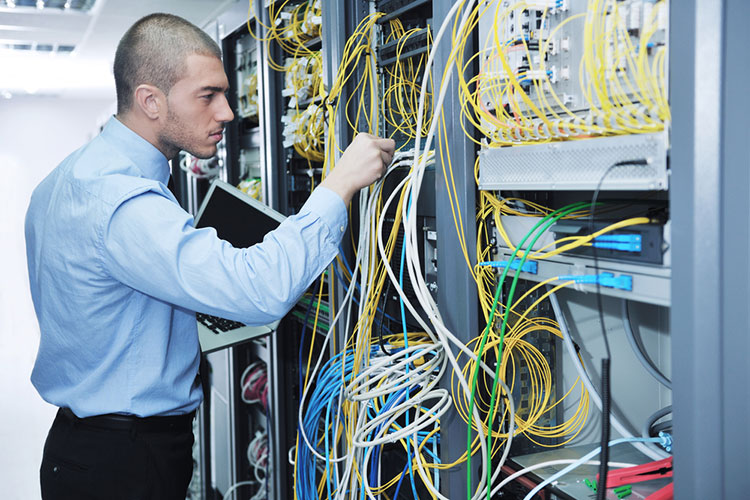 Program Overview
The Bachelor of Science in Information Systems Technology provides students with the critical skills and essential knowledge necessary to direct and control computerized information resources within diverse organizational settings.
This course of study teaches the design, planning and management of information infrastructures and the coordination of information resources. The curriculum covers the concepts upon which information systems are based and their application in designing solutions to real world problems.

Program Details
Upon successful completion of the B.S.– IST program, students will be able to:
Define, analyze, and apply information system requirements
Design, implement, and administer effective information technology solutions based on requirements.
Use appropriate project management methods in the creation of an information technology project plan.
Identify and apply information technology methods used to protect the confidentiality, integrity, and availability of information and its delivery systems.
Identify and incorporate relevant ethical, legal, security, and social issues in a technology environment.
Concentrations
The B.S. in Information Systems Technology offers two concentrations to choose from: Software Engineering or Networking.
Admissions Requirements
MDC application for admission.
A.A. or A.S. degree from a regionally accredited institution OR a minimum of 60 credit hours with a minimum 2.5 cumulative grade point average.
Completion of the following courses:

MAC1105 – College Algebra
STA2023 – Statistical Methods
ECO2013 – Principles of Economics
CGS1060C – Introduction to Microcomputers
CGS1540C – Database Concepts and Design
COP1334 – Introduction to C++ Programming
Either CTS1134 – Networking Technologies or CTS1650 – Networking Fundamentals
Career Prospects
Graduates may find employment in job roles such as:
Information Technology (IT) Management

Information Systems Management
Computing Services Management
Technical Services Management
Network Administrator Networ Engineer
Network Specialist
Network Manager
Information Security Analyst
Security Operations Center (SOC) Analyst
Security Manager
Security Specialist
Incident Responder
Penetration Tester
Security Engineer
Security System Administrator
Security Consultant
Software Developer
Web Developer
Application Developer