Our story
Our Why & Our Core Values
The Jaffer Institute for Interfaith Dialogue and Education (JI) is part of MDC's Office of Changemaking Education & Social Innovation (CESI). We envision inclusive communities where learning, strength, inspiration, and resilience are drawn from mutually-cherished values of multiculturalism, religious pluralism, and spiritual diversity. We help the advancement of constructive and positive dialogue between people of different religious traditions by making interfaith literacy an integral part of intercultural proficiency and a wholesome college education.
Vision
We envision an inclusive community where equity and diversity are paramount values that enrich institutional culture at all levels of academia and society as a whole. We envision a community where everyone, from all faith backgrounds, has a sense of belonging in pursuit of their full potential and our MDC community is empowered to draw strength, inspiration and resilience from cherished values of interfaith dialogue, spiritual diversity and intercultural literacy.
Mission
To actively contribute to the advancement of interfaith literacy by incorporating interfaith dialogue as an integral part of diversity education and inclusive class climate at MDC. A specific focus of the JI will be to provide basic education about Islamic civilization and pertinent issue-areas related to the Muslim world.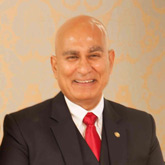 "We are great believers that education is key to end ignorance and poverty, and it can create harmony. When we are more educated, we can be more effective in our lives and empower others."