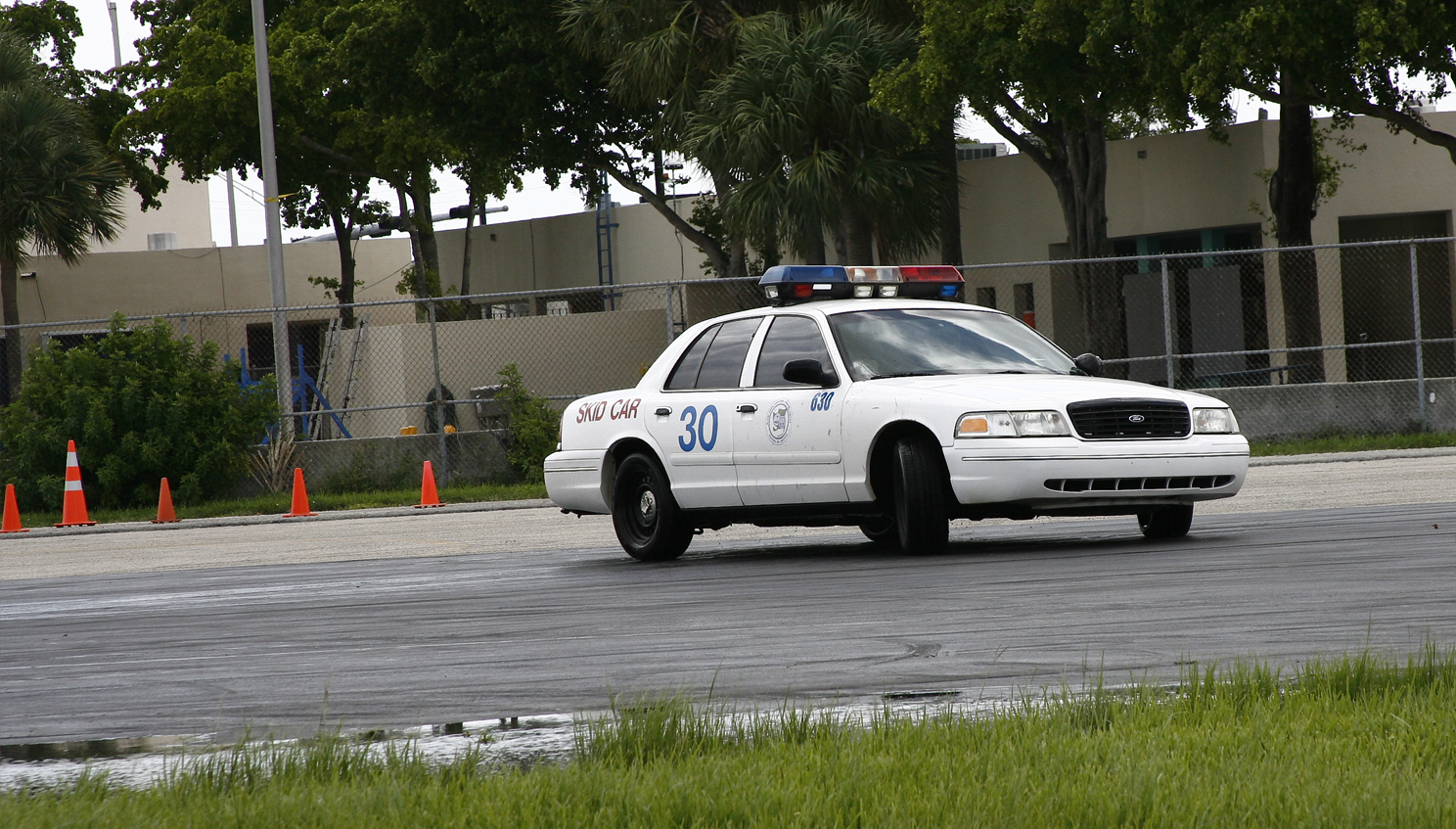 This course of instruction is designed to address the demands placed on an officer regarding the operation of the police vehicle. To safely and efficiently perform this duty-required task, an officer must have a working knowledge of laws dealing with such operation, a knowledge of vehicle capabilities (and limitations) and vehicle dynamics; and a professional attitude consistent with his/her department's policies in the use of the police vehicle.
This program is designed to provide police officers with precision driving skills in an effort to reduce injuries to police officers and private citizens, as well as reduce agency operating costs associated with police vehicle crashes. This training can be applied to Mandatory Training.
NOTE: There is now a fully equipped Crime Scene van and as such two Crime Scene Investigators can be accommodated at each training session.

Instructor(s): Robert Lynch and multiple School of Justice, Public Safety and Law studiesInstructors