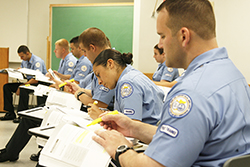 For over 30 years, both public and private agencies have trusted the Assessment Center to test those who protect and serve.
The Assessment Center can design a process or program to fit the unique needs of your organization for employment, promotion and personnel development decisions.
Our customized services and solutions include:
Affordable, tailored options for agencies of any size
Promotional / Executive Assessment Centers
Job Analyses
Psychological Testing
Structured Interviews
Job Simulation Exercises
Physical Ability Testing
Promotional and Written Examinations
Customized Training, Workshops and Consulting Services
International Training
Current Services and Programs
FBAT: Florida Basic Abilities Test
Measure basic abilities at the minimum level required upon entry into basic recruit training programs.
Advanced Driving Safety Program for Teens
Two-part program designed for teenagers, ages 16-21, to gain advanced skills and techniques to assist with real world driving situations and to avoid being in dangerous driving situations.
Physical Abilities Test
The Physical Ability Test (PAT) is one component of the entry-level selection process for the position of Law Enforcement Officer.
Equivalency of Training (EOT)
Designed to obtain a certification as an officer in Florida without first attending (or re-attending) a full basic recruit academy in Florida
Meet Our Team
Lisa M. Guinovart, M.S., Director
Lisa Guinovart is a highly experience Industrial/Organizational Practitioner with a focus in testing and assessments in public safety. She began her testing and assessment career with an international internet security company where she was responsible for the recruitment, testing, and assessment of new hired employees in Miami, Mexico, Colombia, Brazil, Colombia and Spain. She earned a Masters of the Science in Industrial Organizational Psychology from Carlos Albizu University. She leads the assessment team at Miami-Dade College in the implementation and evaluation of personnel selection programs including Psychological Testing, Physical Abilities Testing, Entry Level and Promotional Assessments, and Florida Basic Abilities Assessment. In addition to assessments, she is also responsible for the development and administration of international training programs for public safety professionals.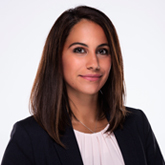 ---
Chantal Ramirez, M.S., Assessment Analyst
Chantal Ramirez began her career in recruitment and selection processes within high-volume companies in the Telecommunications and Pharmaceutical industry in Puerto Rico. Her responsibilities included Training and Development, Project Management, Assessments of for managerial positions, among other duties. Upon moving to Miami, Florida she performed Recruitment processes as a Consultant for a company located in Puerto Rico. At the Assessment Center she is responsible for the development, validation, and administration of multiple assessment center exercises and written examinations for different Police departments. Ms. Ramirez's obtained her M.S. in Industrial Organizational Psychology from Carlos Albizu University.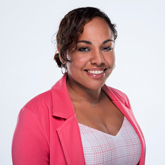 ---
Gricelda Eguigure, M.S., Office Specialist
Gricelda Eguigure is our office specialist and administrative leader. She has been with the Assessment Center for 10 years and is a guiding force behind much of the success our firm has had over the years. She is responsible for all the logistics of our assessments including obtaining role players when needed, and the accommodations for our assessors helps that help make the assessing experience a positive one. Gricelda earned her Master's Degree in Human Resources Management from Florida International University.