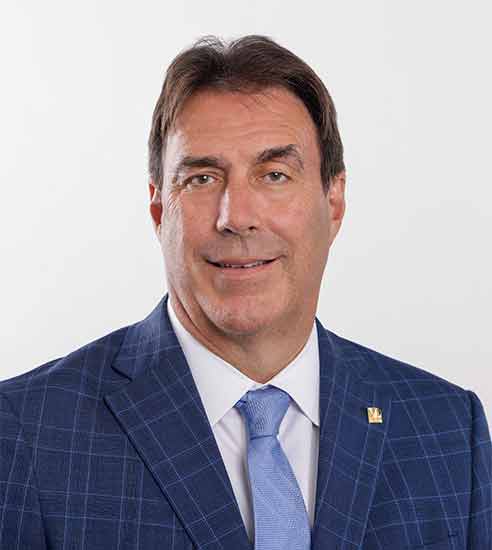 Dr. Bryan Stewart
Medical Campus President
Dr. Bryan Stewart currently serves as President of MDC's Medical Campus. He is a respected leader in academic affairs with more than 32 years in the industry.
Dr. Stewart holds a Bachelor's Degree in Mathematics from Tarleton State University. He also holds a Master's in Mathematics and a Ph.D. in College and University Teaching with a minor in Mathematics, both from the University of North Texas. Among his achievements is designing LIVE (Living in a Virtual Environment), a health-profession-oriented campus with state-of-the-art simulation labs. One of his greatest accomplishments to date has been launching the state-of-the-art Center for Learning Innovation and Simulation (CLIS) at MDC, comprising a virtual hospital, an entire floor dedicated to the renowned Benjamín León School of Nursing, high-fidelity patient rooms, a simulated ambulance, operating room, home health apartment, and virtual reality room to support students' seamless transition into the health care industry.
Dr. Stewart is experienced in developing health science education programs and creates successful partnerships with area hospitals to deliver customized corporate training and professional development for employees. He believes people are the most valuable resource and empowers his team by leading proudly and cultivating relationships.