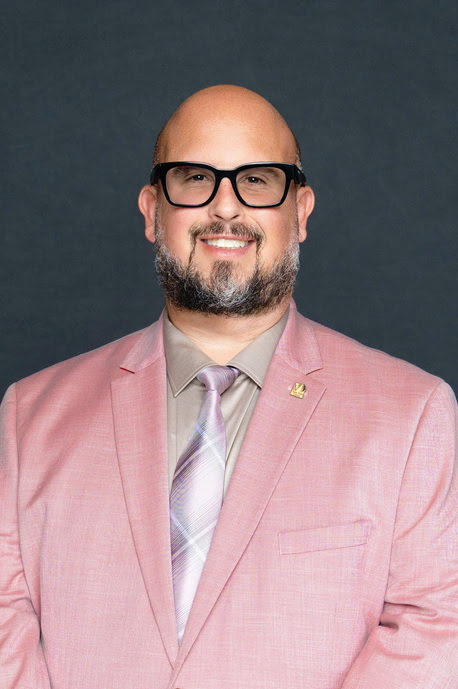 Dr. Jaime Anzalotta
Chief Enrollment Officer
Dr. Jaime Anzalotta serves as chief enrollment officer at Miami Dade College. During his 24-year tenure as a student affairs professional, he has charted innovative and student-centered intervention and enrichment programs to support student success and development. In his previous position as dean of students at Miami Dade College, Wolfson Campus, his oversight responsibility extended to the development and shepherding of a comprehensive strategic plan for the division of Student Affairs that directly complemented student access, learning, and development. In support of the transition to college, persistence and overall student success, Dr. Anzalotta has led initiatives and projects for several multi-campus endeavors focusing on first-year programs, learning outcomes assessment, legislative advocacy, service learning, retention, and marketing and communication campaigns.

Dr. Anzalotta has served in many different capacities during his tenure in higher education, including professor of Social Work and Student Life Skills, academic advisor, recruiter, adjunct professor and writing tutor. He is a true student advocate with a passion for his job and students that is hard to find. His unique personality and leadership style make him respected, yet approachable to not only students, but his colleagues and superiors. His experience as a student services and academic affairs professional has led him to present in national conferences on topics such as Conflict Resolution, Equity and Inclusion, Learning Outcomes Assessment, Co-Curricular Learning, Self-Esteem and Student Success, and Student Empowerment and Legislative Advocacy.

Dr. Anzalotta holds a Ph.D. in Conflict Analysis and Resolution and two master's degrees (Social Work and Psychology) and a Bachelor's Degree in Clinical Social Work. He serves as a Fellow of the Greater Miami Chamber of Commerce's Leadership Miami Class of 2011. He is also a Fellow of the National Community College Hispanic Council Class of 2011.
Dr. Anzalotta is a motivational speaker and uses the power of storytelling to inspire, motivate and engage students from diverse backgrounds to complete their college education regardless of the obstacles they may face.