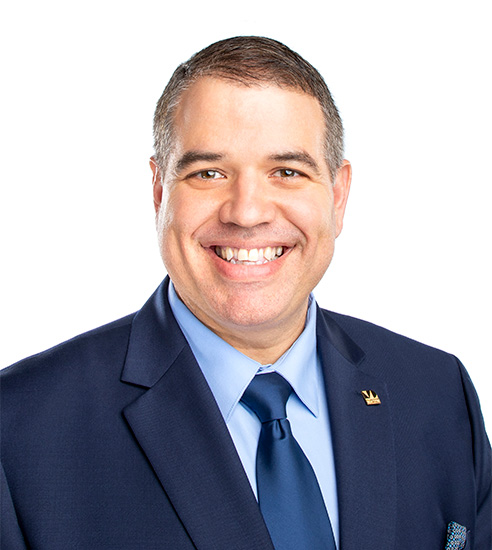 Fermin Vazquez
North Campus President
Fermin Vazquez is committed to advancing equity through student success with a supportive servant leadership style. As Interim President of Miami Dade College's North Campus, he takes pride in empowering both faculty, students, and our community through development of special projects such as the Single Stop Food Pantry and local outreach. His personal mission is to transform the lives of students by enriching our diverse community through academic excellence, innovation, and meaningful career opportunities.
Mr. Vazquez served as Sr. Director of Campus Administration at North Campus and prior, at the Wolfson Campus. As Sr. Director of Campus Administration he was responsible for planning, implementing, supervising and evaluating effective campus-wide services in the areas of fiscal management, facilities management, grant management, and resource development among other areas and large scale projects. He also served as the Campus Incident Crisis Management Commander in the event of major emergencies.
With over twenty-four (24) years of combined facilities management and administrative leadership experience in public higher education, Miami-Dade County's Public Schools system and the private sector, Interim President Vazquez also oversaw the campus administration operations for the institution's outreach academic centers, Carrie P. Meek Entrepreneurship Education Center in Liberty City and the Aventura Center.
Interim President Vazquez has a genuine desire to improve the lives of the students he serves, whether traditional or non-traditional student, first-generation or beyond. This passion culminates from his experiences as a proud alumnus of Miami Dade College. He earned a Bachelor of Business Administration from Florida International University and a Master's degree in Business Administration from Nova Southeastern University. He is a firm believer in the Miami Dade College motto: "Opportunity Changes Everything."