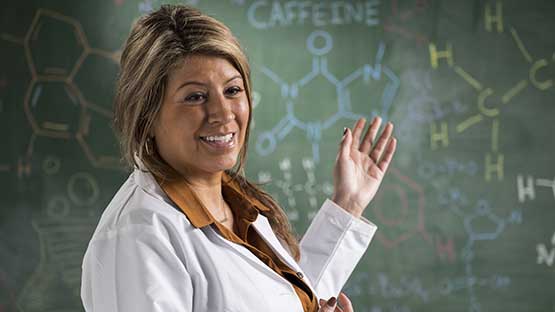 Program Overview
Get ready for a cutting-edge career with a bachelor's degree in biological sciences from Miami Dade College. South Florida is home to two major life sciences research hubs and more than 1,300 companies that are creating the future right now and have a high demand for skilled workers.
Whether you love being in the lab or sharing your love of knowledge with students, our program's unique, focused approach will help you refine the skills that employers demand.
Program Details
Built with the recommendation of our region's employers in mind, this four-year program combines a strong academic curriculum with extensive hands-on training. A capstone internship with a prospective employer or private/public partner moves beyond the classroom, allowing you to put your skills to the test in the real world.
You'll learn in new and renovated laboratory facilities, including the all-new North Campus Science Complex – a 70,000 square-foot facility that is home to botanical gardens and green houses, plus 21 labs equipped with a vast array of state-of-the-art equipment. Areas of study include:
Biology
Chemistry and organic chemistry
Genetics
Evolution
Ecology
Bioethics
Virology
And more
Additional Concentrations
Biological Sciences students can also choose to graduate with these additional concentrations:
Career Prospects
In this field, salaries and opportunities can vary greatly depending on specialization and education level, with many positions requiring a bachelor's degree. MDC's focus on applied skills – developed with the recommendations of leading biological sciences employers – is uniquely suited to equip you with the skills you'll need to succeed. Students who pursue this line of study may find employment in a number of job roles, such as:
Biologist
Bioinformatics Scientist
Biological Technician
Elementary, Middle School and Secondary School Teacher
Program Location