Your Vote is Your Voice
Heads up! MDC HAS EARLY VOTING AT NORTH AND KENDALL
When We All Vote, We're All Represented
The United States Constitution set up a system that relies on checks and balances, both at the federal and state level.
Our three branches of federal government each have different levels of representation that hold each other accountable to represent the interests of all the American people.
Federal Government
Legislative | Makes Laws

Congress >Senate > House of Representatives

Executive | Carries Out the Laws

President > Vice President > Cabinet

Judicial | Interprets Laws

Supreme Courts > Other Federal Courts
Our System of Democracy Relies on All of Our Voices and All of Our Votes
The U.S. Constitution reserved some power for state governments, that is why each state has its own version of the Constitution and Executive, Judicial, and Legislative branches.
Florida State Government
Legislative | Makes Laws

The Florida House has 120 representatives, all elected to two-year terms. The Florida Senate has 40 senators, all elected to four-year terms.

Executive | Carries Out the Laws

The office of Governor DeSantis is elected through public elections every four years (the next Gubernatorial election is in 2022).

Judicial | Interprets Laws

The Florida Supreme Court and all the courts below it. Supreme Court judges are appointed by a judicial committee, while trial court judges (judges at the local level) are elected through nonpartisan, public elections every six years.
View entire Florida Electorate chart
Why Do MDC Students Vote?
"I never envisioned having the right to vote. This country has given me that privilege, and I'm going to make sure I vote for the millions around the world who don't get to exercise that fundamental right."
"Voting is how we make history. Being a participant in creating history gives each of us a sense of pride in democracy and the power to shape our future. Use your vote to make history."
Why do you think it is important for students to vote?
Upcoming Elections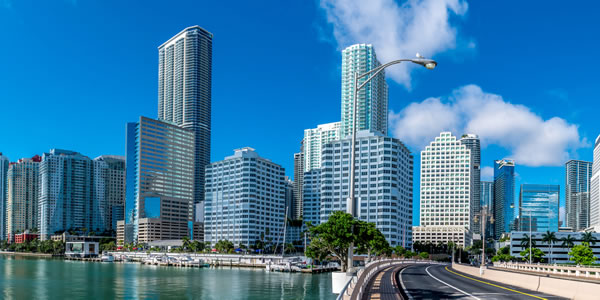 Miami-Dade County Elections
Find out how you can make a difference by viewing the Miami-Dade County Upcoming Election Calendar.
Voter Information Tool
Learn when your next election is and where to vote
Read your customized sample ballot
Request a mail ballot
Check the status of your mail ballot