Election Day is November 3rd
Vote in the General Election:
November 3rd is the General Election, where we will vote for U.S. President, U.S. Representatives, many state races, and six amendments. Any local elections from August 18th that resulted in no one candidate receiving more than 50% of the vote will also be on the ballot for November 3rd.
Three Ways to Vote
Vote By Mail
Voting by mail is safe and easy. In preparation for the November 3, 2020 General Election, the Miami-Dade County Elections Department is taking the necessary precautions to protect the health and safety of voters during these uncertain times. Therefore, voters are encouraged to vote by mail from the safety and comfort of home. The deadline to request your vote-by-mail ballot for the General Election is October 24th, but due to current events we suggest you request your vote-by-mail ballot on September 20th. This will give the post office ample time to mail your ballot and for you to return it.
Vote Early
Early voting begins 14 days prior to every countywide election. Any registered voter may vote at any of the designated early voting sites in Miami-Dade County. In this time of COVID-19, be sure to consider voting by mail instead of in person. Early voting for the General Election is October 19 - November 1.
Vote on Election Day
If you vote on Election Day, you must go to your assigned location, which is determined by your home address.
Student Election Guide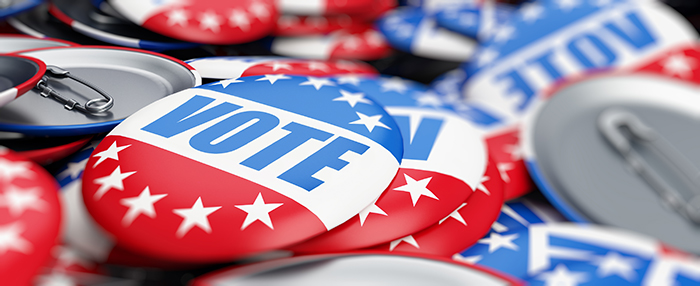 View the Student Election Guide
Contents: